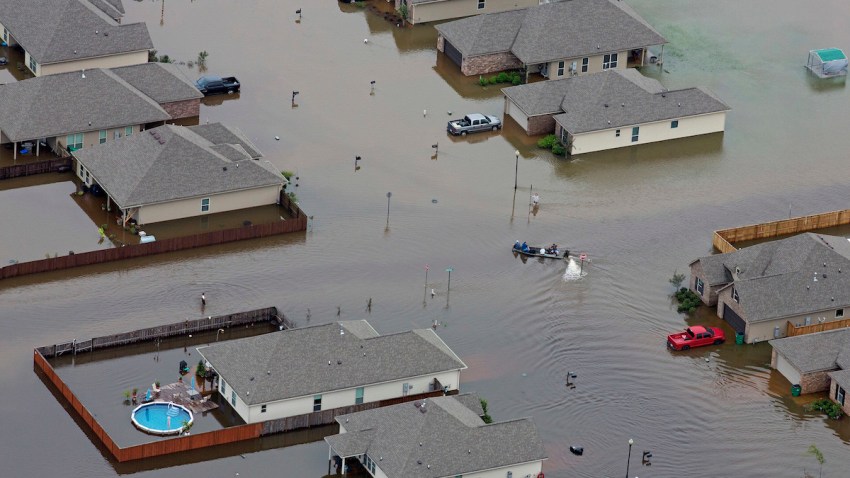 More than 7,000 people have been rescued from their homes after massive floods swept across Louisiana, and officials warned Sunday that even though the rain had subsided, dangers loomed.
"It's not over," Gov. John Bel Edwards said Sunday. "The water's going to rise in many areas. It's no time to let the guard down."
The flooding killed at least four people. The latest casualty was reported Sunday night, with officials confirming that a 59-year-old man was swept away by the current while walking along a road in Tangipahoa City on Friday. The man, who was not identified, drowned, said Devin George, director of the state registrar.