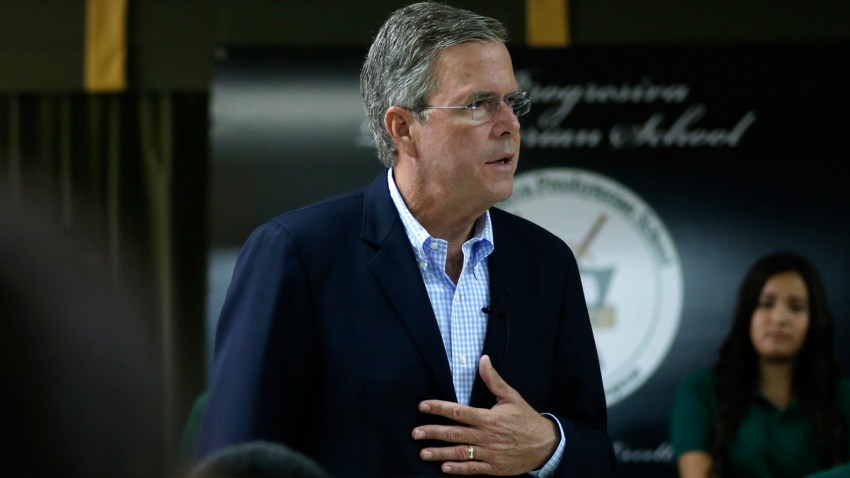 Republican presidential candidate Jeb Bush will hit the road to discuss his proposal for changing the country's tax system during an event in North Carolina on Wednesday, NBC News reports.
Bush's overhaul would reduce individual tax brackets from seven to three, at 28 percent, 25 percent and 10 percent, according to an Op-Ed published in The Wall Street Journal on Tuesday.
Bush's proposal includes eliminating loopholes that he says benefit the wealthy. His plan would cap deductions and classify non-investment income so that the capital-gains tax rate cannot be used on market gains.
"I believe that the tax code should no longer be an impediment to the nation's competitiveness with China, Europe and the rest of the world," Bush writes in the WSJ.