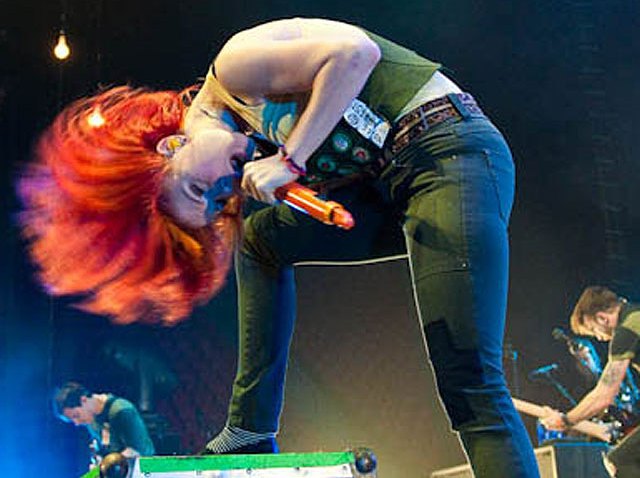 This week's NFL action was Jekyll and Hyde personified. You either were forced to watch your favorite team get pummeled unmercifully or bask in their pigskin awesomeness. After four weeks of action, four teams remain win-less, while The Broncos, Patriots, Chiefs and Seahawks have yet to lose. Monday's encounter between the Dolphins and Saints will also be a classic as both teams go into the game with perfect records. The Titans, Lions and Colts continue to surprise with steady offense and timely D and are riding high with 3-1 records.

Here's what else we learned:

Who is Brian Hoyer?: On his fourth NFL team in only his fifth season in the league, it's perfectly OK if you don't know who the dude is. But after a solid three-TD performance last week against the Vikings and a 25-for-38, two TD performance in the Browns 17-6 win against the Bengals this week, you'll know who he is soon enough.

A quartet of teams still without a win:

Pittsburgh steel on the decline: The Steelers haven't been 0-4 since the pre-Woodstock days of 1968, but head coach Mike Tomlin said after the team's 34-27 drubbing by the lowly Vikings that he's going to be patient. With one of the worst run games in football and spotty defense that isn't forcing turnovers, you have to wonder what he's waiting for exactly.

Little Giants?: New York head coach Tom Coughlin isn't any better. After this week's loss against the Chiefs, Coughlin said he was going to watch the tape and try and find out what's wrong with the team. Talk about cruel and unusual punishment. At this point, the only Giant who hasn't been a complete disappointment is Victor Cruz, who had 10 catches for 164 yards and a TD against the Chiefs in a 31-7 disaster this week. For those keeping score at home, the Giants haven't been 0-4 since the Teenage Mutant Ninja Turtles were cool in 1987.

Tampa Bay dead in the water?: As far as the Bucs go, they have a dynamic running back in Doug Martin and a decent enough defense, but between Josh Freeman and Mike Glennon, they can't get anything cooking with the passing game. If you can't score through the air in the NFL, you're a dead Buccaneer. And not the cool Disney kind either.

Jacksonville offense a caged cat?: The Jaguars are an easy one to solve. So far this season, they've averaged just 7.8 points a game and given up 129 point in four contests. Ouch isn't the word.

Welcome Back, Cassell: After a horrid few seasons in Kansas City where he was riddled with bout of ineffectiveness and injuries, Cassell was practically flawless against the 0-4 Steelers, throwing two TDs for 248 yards and no interceptions this week. The Minnesota O-line was stellar as well, allowing just one sack and helping Vikings RB Adrian Peterson run for 140 yards and two scores.

Titans prove not sharing is caring: The Titans 3-1 record this season is a testament to the old school football they play. Although their defense has been sturdy, the offense, led by the now injured Jake Locker has only shown flashes of brilliance when its had to. Then how do you explain the record? Through four games this season, the Titans have not committed a single turnover. Their 38-13 drubbing of the Jets continued the trend.That could change however if backup Ryan Fitzatrick is forced to take over the offense.

Chiefs, Patriots, Seahawks and Broncos stay gold: The fact that the Seahawks are 4-0 (for the first time in franchise history) shouldn't be a surprise. They have one of the deepest lineups in the NFL as well as one of the league's best QB/RB combinations in Russell Wilson and Marshawn Lynch. Although Wilson was marginal with just 123 yards passing (and 77 yards rushing) in the team's 23-20 OT win over the Titans this week, Lynch was more than solid with a TD and 98 yards on the ground on just 17 carries and three catches for 45 yards.

The Broncos passing game is quite possibly the best in the NFL, but it's a hard terrain to navigate. With Wes Welker, Eric Decker and Demaryius Thomas all jockeying for targets, you need a special QB. Luckily for Denver, Peyton Manning has done an excellent job of keeping his wide-outs well fed. Case in point with Denver's 52-20 win over the Eagles this week, Manning connected with eight different players for four TDs and 327 yards.

The Chiefs, on the other hand, don't have the same type of weapons, but continue to get big plays when they need them. Recently acquired Alex Smith trashed the Giants with a three TD, 288-yard performance, while a 89-yard punt return TD from Derek McCluster added to the pleasure in the 31-7 win over the Giants.
Similiar to the Chiefs, the Patriots continue to produce on offense, even without proven weapons in slot receiver Danny Amendola and tight end Rob Gronkowski. On defense, it's often been ugly. Falcons QB Matt Ryan threw for 421 yards and tight end Tony Gonzalez torched them for 12 catches and 149 yards and two scores, but they somehow held on for a 30-23 win.