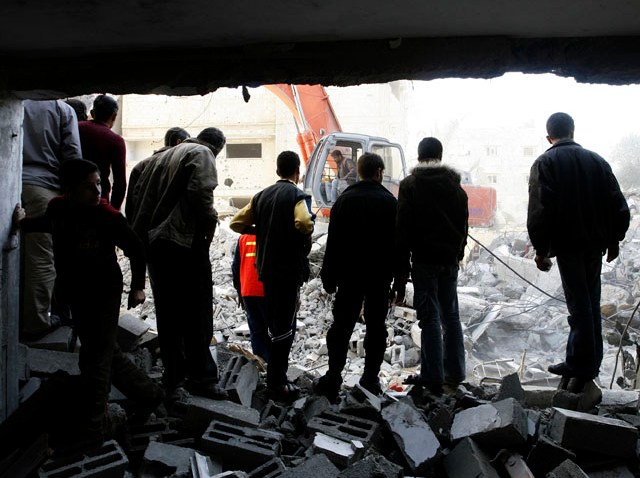 Prince George is no ordinary 2-year-old boy.
Be that as it may, Prince William and Kate Middleton's firstborn son is still entitled to his privacy. As such, Jason Knauf, communications secretary at Kensington Palace, wrote a letter addressed to the international media Friday hoping to prevent the publication of unauthorized photos of Princess Charlotte's brother.
"In recent months, there have been an increasing number of incidents of paparazzi harassment of Prince George," he said. "And the tactics being used are increasingly dangerous." The "vast majority of publications around the world" have agreed not to publish such photos, for which the Duke and Duchess of Cambridge are grateful. "They have enjoyed sharing an increasing number of photos of their children and look forward to continuing to take them to more public events as they get older."
According to Knauf, the royal couple is "glad that leaders in the media industry share the view that every child, regardless of their future public role, deserves a safe, happy and private childhood. They have been delighted to share official photographs of Prince George and Princess Charlotte in recent months to thank the public for the thousands of kind messages of support they have received."
VIDEO: Flashback! Watch highlights from Prince George's christening
"Despite this, paparazzi photographers are going to increasingly extreme lengths to observe and monitor Prince George's movements and covertly capture images of him to sell to the handful of international media titles still willing to pay for them. One recent incident–just last week–was disturbing, but not at all uncommon. A photographer rented a car and parked in a discreet location outside a children's play area. Already concealed by darkened windows, he took the added step of hanging sheets inside the vehicle and created a hide stocked with food and drinks to get him through a full day of surveillance, waiting in hope to capture images of Prince George. Police discovered him lying down in the boot of the vehicle attempting to shoot photos with a long lens through a small gap in his hide."
PHOTOS: Prince George is Prince William's mini-me
For reasons other than the prince's privacy, Knauf explained that "in a heightened security environment," such paparazzi tactics are a risk to all involved. "The worry is that it will not always be possible to quickly distinguish between someone taking photos and someone intending to do more immediate harm."
According to Knauf, "This incident was not an isolated one."
"It is clear that while paparazzi are always keen to capture images of any senior member of the royal family, Prince George is currently their No. 1 target. We have made the decision to discuss these issues now as the incidents are becoming more frequent and the tactics more alarming," he continued. "A line has been crossed and any further escalation in tactics would represent a very real security risk."
PHOTOS: Kate Middleton's hats and fascinators
The royals will continue to take legal steps should future incidents occur, he said.
Copyright E! Online