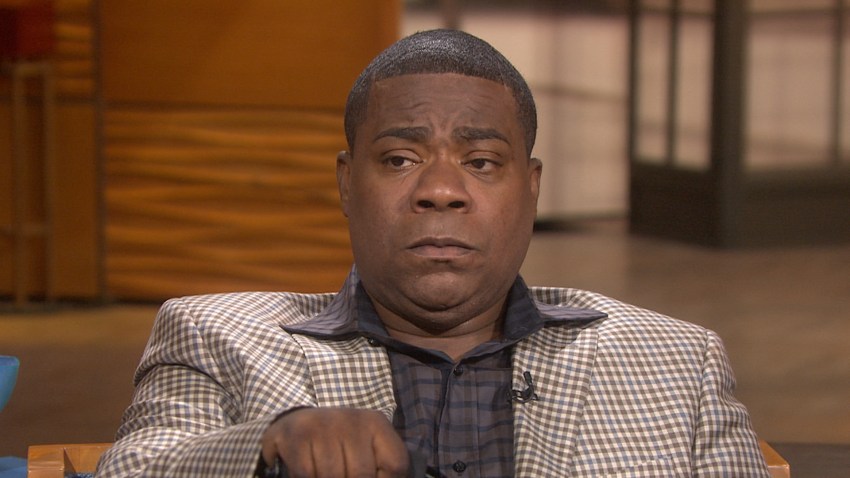 The National Transportation Safety Board will meet on Aug. 11 to determine the probable cause of last year's deadly multi-vehicle crash on the New Jersey Turnpike that injured actor-comedian Tracy Morgan, the NTSB announced on Friday.
The "30 Rock" and "SNL" star suffered a traumatic brain injury, a broken leg, and broken ribs when a Wal-Mart truck slammed into the back of a limousine-bus carrying Morgan and several others who were returning from a comedy show in Delaware on June 7, 2014.
Morgan's friend James "Jimmy Mack" McNair, who had been with him in the car, died in the crash. Two other friends were seriously injured. Three people in other vehicles sustained minor injuries, according to the NTSB.
The NTSB said Friday the collision ultimately involved 21 people and six vehicles.
According to a criminal complaint, the driver, Kevin Roper, was operating the Wal-Mart truck without having slept for more than 24 hours. Roper faces several criminal charges, including death by auto, in state court. He has pleaded not guilty.
Authorities with the NTSB estimated that Roper was driving 65 mph when he apparently failed to slow for traffic ahead, swerved to avoid a crash, and ricocheted into Morgan's limo van.
Morgan settled his lawsuit against Wal-Mart at the end of May. The retail giant also reached an out-of-court settlement with McNair's two children earlier this year and said it was working towards settlements with other crash victims.
Limo van passengers Ardley "Ardie" Fuqua and Jeffrey Milea, who are also comedians, suffered serious injuries in the fatal crash as well and were plaintiffs in Morgan's lawsuit against Wal-Mart. Fuqua was in a medically-induced coma for one month with critical injuries to his brain and body, and his leg was shattered in five places.
Roper was not a defendant in Morgan's federal lawsuit.
Copyright AP - Associated Press