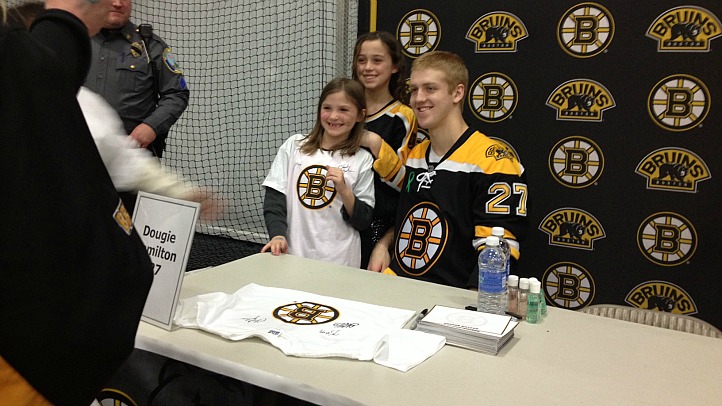 The Boston Bruins spent the day in Newtown today to help out in their own way.

Several players, including, Andrew Ference, Rich Peverley, Dougie Hamilton, Daniel Paille and Chris Bourque, along with head coach Claude Julien, attended the invitation-only event.

Alumni players, Bob Sweeney and Tommy Songin, held street hockey clinics throughout the day.

The Bruins Youth Hockey Development team also worked with Newtown high school's Varsity team to help the players with drills, techniques, and skills.

The team also honored the first responders of the Newtown tragedy, giving them autographed, framed team jerseys.

Everyone in attendance was presented a T-shirt with the Bruins logo and the Sandy Hook green ribbon on it.
The team spent an hour with all of those affected by the tragedy, signing autographs, taking pictures and talking with families.

The Bruins will continue to give to Newtown on Sunday, March 3 during the home game against the Montreal Canadiens.

The Bruins will honor Sandy Hook's Vice Principal, Natalie Green Hammond, who will drop the ceremonial first puck to start the game.