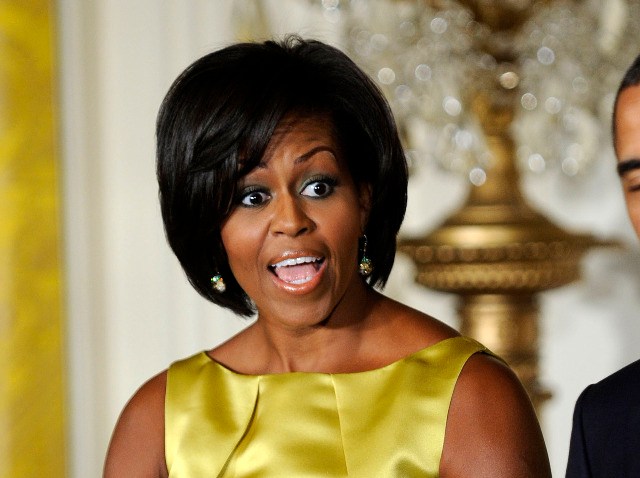 With just over weeks to go before Election Day, First Lady Michelle Obama is on the campaign trail, and she will be in Connecticut on Monday, stumping for U.S. Senate candidate Richard Blumenthal.
The First Lady has made stops in Chicago, Milwaukee and Ohio and she will be in Stamford on Monday, attending a fundraiser for Blumenthal.
Obama is speaking at the Palace Theater and there is a luncheon. Tickets are sold out. According to ActBlue.com, the price of a ticket to the lunch is $1,000, premium seeting is $5,000.
Getting your photo with the First Lady will cost you $10,000, according to the Stamford Advocate.
Obama venturing out on the campaign trail for the first time in two years is a sign that the Democrats, nationwide, are in trouble,the New York Times reports. In her stops, she has made speeches catered toward women, urging them to go to the polls.
Pollsters have called the U.S. Senate race in Connecticut too close to call, but Obama's visit to the state comes at a time that Blumenthal's popularity seems to be on the rise, according to the latest Quinnipiac poll.
The poll released on Thursday put him 11 points ahead of Republican Linda McMahon, former CEO of the WWE.
He is also ahead when it comes to support from female voters, 63 percent to 32 percent for McMahon.
McMahon's campaign has downplayed those numbers, saying the race is close and polls fluctuate as Election Day draws closer.
Obama is the latest of several high-profile Washington personalities to stump for local candidates.
President Obama and former President Bill Clinton both campaigned for Blumenthal and Massachusetts Senator Scott Brown and New Jersey Governor Chris Christie have campaigned for McMahon.

Follow us on Twitter @NBCConnecticut, on Facebook, and sign up for breaking news SMS alerts on your phone by texting "CTBREAKING" to 622669.