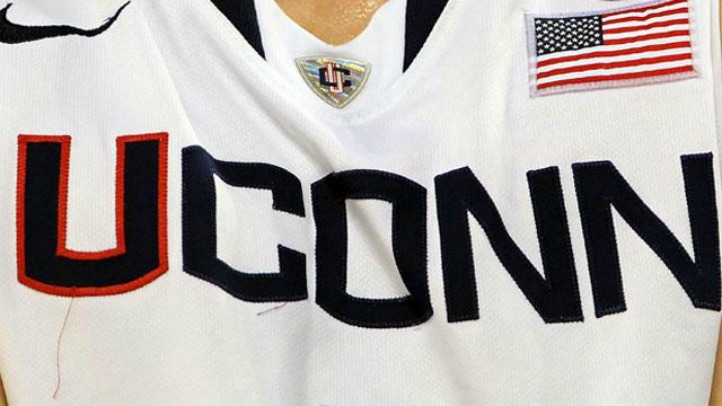 We won't know the full impact of the NCAA sanctions leveled against the Huskies for some time. For now, they're banned from the 2013 postseason for low APR scores, which played a role in five players leaving the program this spring. Consequently, UConn is in full-on rebuilding mode even if Jim Calhoun is only willing to concede that 2012-13 "will be different." And while he concedes that "We'll have to play different," the 70-year-old coach also thinks "we have chance to be pretty good this season."

Ultimately, any success will hinge on the quality of player Calhoun can convince to come to Storrs. And while he's historically been an adept recruiter, that changes with looming sanctions. The Huskies have four players in the 2012 class -- Omar Calhoun, Phil Nolan, Leon Tolksdorf and transfer R.J. Evans -- but the true test will come in 2013. Will the Huskies have the same recruiting clout after missing the Big East and NCAA tournaments? We can't answer that now but we know this much: whatever happens, the Huskies won't get out-recruited. And that brings us to top-100 players Josh Hart, a 6-5 shooting guard who'll enter college next fall. Good news: UConn has offered him a scholarship. Bad news: the Huskies are one of 23 schools to do so. Hart plans to narrow his list to seven or eight programs and start making official visits.

The Connecticut Post's Kevin Duffy put the recruiting spotlight on Hart in a recent post:
A big guard with an efficient midrange game, Hart ranks as Scout.com's 86th best player in the 2013 class. Of course, that's subject to change, especially if he duplicates his LeBron James Skills Academy Performance at next week's Peach Jam. The Maryland native averaged 19.9 points per game for Sidwell Friends High (Washington D.C.) as a junior. Certain high-major teams, Villanova included, were hot on Hart's trail during the high school season, which could give the Wildcats a leg-up as the recruiting process continues.
"UConn is a great program with a great coaching staff," Hart told Duffy. "It will most likely have an impact when I (cut my list) and pick my top schools."

Hart, like most recruits, is curious about Calhoun's future. There's been the annual speculation about whether Calhoun will continue to coach, though his recent comments about having "two years left on my contract" seem to indicate that he'll be around in 2012-13 and perhaps longer.

"It would be helpful for my situation, it's a question mark," Hart said. "If he does leave, I'd want to know in the next few weeks or months (who the coach will be) so I can start to build a relationship with him and keep it in thought while I'm cutting my list and making my decision."

According to Duffy, Hart will talk to Calhoun on Tuesday. And the Huskieblog reports that UConn has reached out to forward Kuran Iverson, also a member of the 2013 class.