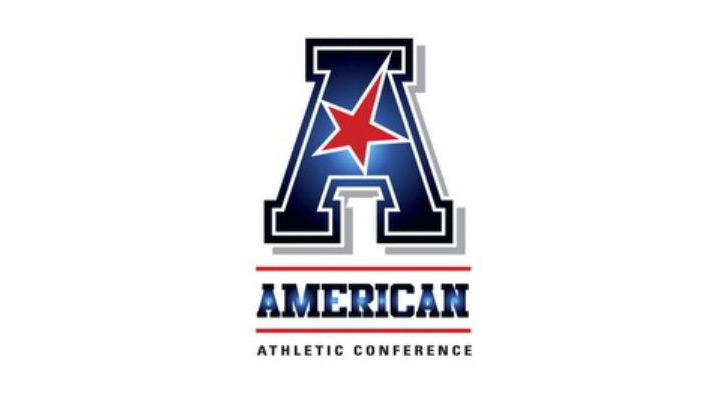 It's been official for some time, but the unveiling of the new American Athletic Conference logo emphatically brings that point. On Wednesday, USA Today broke the news and you can judge for yourself above whether the big, blue "A" resonates.

Not surprisingly, AAC Commissioner Mike Aresco thinks so.

It's a bold look," Aresco told USA Today's Dan Wolken. "Obviously this is a media world we live in, and we wanted to make sure we had the kind of mark that would be distinctive and would make an impact when people saw it. We wanted it to be something people would like and remember, but the notion really was to make it as simple as possible but also strong."

The logo was designed by MadCreek Advertising out of Upper Montclair, N.J.

"We wanted it to be a little traditional, but very new-looking," Leslie Anne Wade, managing partner of Wade Media Management and a marketing consultant for the league, told Wolken. "The main focus was really creating something that looks like a sports brand and a sports logo. When you get into the use of the word American, there are a lot of corporate logos, and we didn't want it to look like that. We were looking for really a clean, simple strong symbol."

Aresco added: "It's something we instantly liked, and in showing it to people (on campuses), we wanted to know whether they would like it," the commissioner said when the logo was previewed earlier this month. "It generated the kind of buy-in you want, and I'm hoping it gets that kind of response (nationally)."

And wisely, the league also consulted with TV partner ESPN.

"It's tremendously appealing to the networks and the digital people that there's a clear single image for them to work with," Wade said. "As we were creating it, the real goal for my team was to create something that was athletic, that was aspirational, that reflected the landscape."

The American Athletic Conference has a new look. Now fr the rest of college community to take the AAC seriously they'll have to start winning.