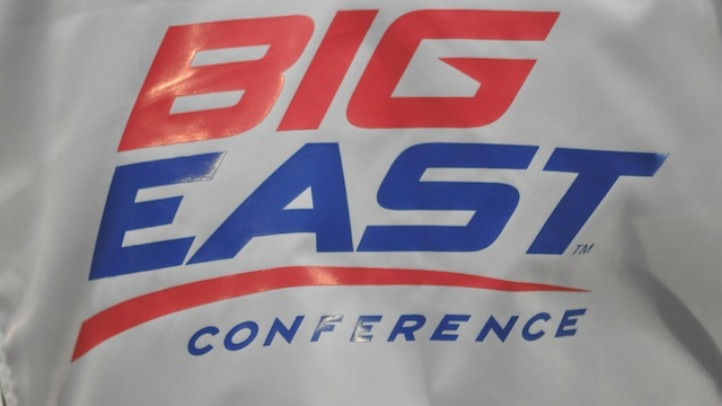 There has been plenty of Big East news this week. First came word that the conference will retain an opportunity to play in a BCS Bowl. And earlier this week, commissioner Mike Aresco spoke about conference realignment, specifically, the new two-division lineup.

The Huskies will be in the East division along with UCF, Cincinnati, Louisville, Rutgers and USF. The West division will include Boise St., Houston, Memphis, San Diego St., SMU and Temple.

"This new alignment gives the conference and its fans the best of both worlds -- national exposure that is a result of the Big East being in six of the top 10 U.S. media markets -- with a schedule that focuses on spirited regional rivalries," Aresco said in a statement.

"Combined with the extension through 2026 of our historic relationship with Madison Square Garden for the Big East Basketball Championship, the new Big East Football Championship Game will provide two signature events of national significance in college sports," Aresco continued.

In 2015, Navy will join the Big East in a football-only capacity, and another school is expected to join the conference, which will then have two seven-team divisions.

Beginning with the 2015 football season, there will be two seven-team divisions with the addition of Navy and another football school (to be announced later) with every indication that division alignment will be reconstructed," Aresco said via the Norwich Bulletin.

The new setup also comes with a conference championship game set to be played on Saturday, Dec. 7, 2013 at the home stadium of one of these participating teams.

After Syracuse, Pitt and West Virginia announced they were bolting the Big East last year, keeping the conference nationally viable became one of the biggest concerns. Aresco thinks the Big East is headed in the right direction.

"We're a re-invented conference," he said. "This gives us an opportunity to elevate our conference and elevate our brand. This is all about having the opportunity to show we are one of the power conferences."