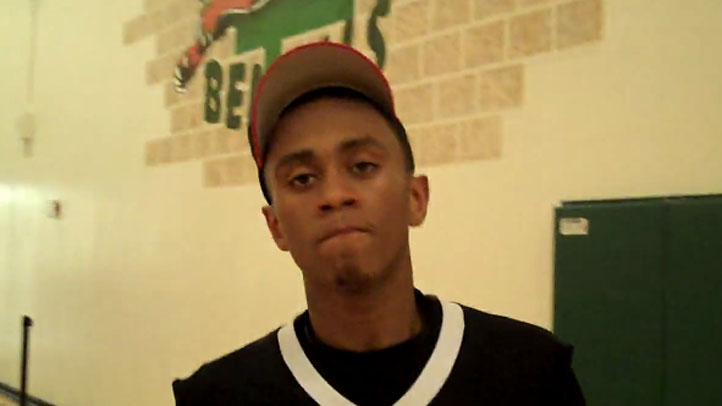 Freshman Ryan Boatright has yet to take the court for the Huskies in their two exhibition games. The NCAA is reviewing his eligibility, and there is no timeframe on when the review will conclude. For now, though, Boatright has bigger issues. Namely: coach Jim Calhoun.

During Wednesday's practice, Calhoun was unhappy with something Boatright had done and the freshman made the grave error of talking back to the coach.

"Shut the (bleep) up!" Calhoun loudly exclaimed, according to the New Haven Register's David Borges.

And Boatright did just that.

"There are a couple of words you can say to them to let them know you don't want them speaking, and the conversation has come to an end and (they) just don't know it," Calhoun said after practice. "There are certain words you can use to say that are right to the point."

Calhoun went on to say that Boatright is frustrated wit his current situation, though it seldom surfaces on the court. In addition to the exhibition games, it now appears that the freshman will miss the Huskies' season opener against Columbia this Friday.

After practice, Boatright spoke to his coach about the state of his game.

"I'm not worried about your play," Calhoun said, via Borges. "I'm worried about you getting down."

"He's missed two exhibition games," Calhoun added. "It's difficult for him."

It also sounds like it's difficult for Calhoun, who is down to freshman walk-on Brendan Allen as Shabazz Napier's backup at point guard.

"The situation's somewhat simplistic," he said. "We're looking at case precedents … We'd love to have him back on Friday, but I have no idea (when) … He will return. When, I don't know."

He added that the NCAA has never "formally talked to" the UConn basketball program. "They didn't include us in any discussions."

ESPN's Andy Katz reported last week that the review concerned Boatright's time with his AAU team and benefits he may have received.

"One source said one of the issues being looked at by UConn and the NCAA was who purchased a plane ticket for Boatright during his AAU career."

Seems innocuous enough, but more than that: why does the NCAA need a week to sort this out?