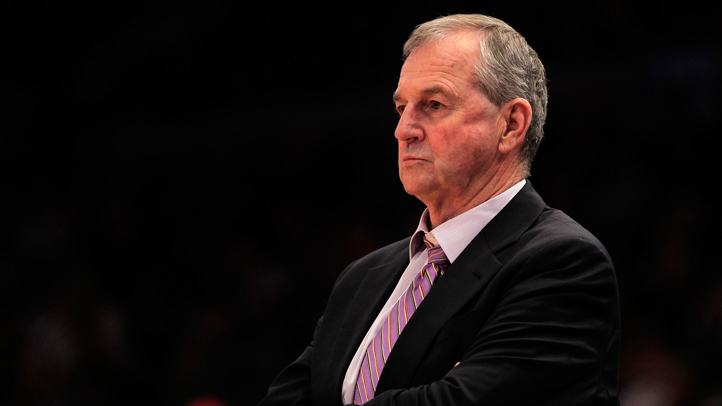 Things are pretty quiet on the UConn sports front right now, and in a few weeks, when baseball season ends, we will be officially mired in the slowest three months on the Huskies' sports calendar.

The pace of news won't be what it is during the academic year, but there will still be plenty to talk about. The football team is defending Big East champs and have a new coach. The women's basketball team are perennial national title contenders (although they fell just short last season), and the men won the whole thing in April against all odds.

The two months since that improbable national championship haven't been just fond memories of recent accomplishments and unbridled hope for the future. Don't misunderstand -- the program has plenty to be excited about, it's just that having a player arrested (and subsequently transfer), losing a top recruiter and assistant coach, and facing NCAA sanctions for academic shortcomings take some of the luster out of the Huskies' third national title since 1999.

On top of all that, Jim Calhoun has yet to commit to coaching UConn in 2011-12, and ESPN.com's Pat Forde has a theory. In a column titled "Ten things I can't wait to see in 2011-12," Ford writes on Calhoun's future in Storrs.

"The question now is whether he will move himself out of his office and into retirement before the Huskies begin their title defense," Ford begins.

"Calhoun has always done things his way -- and an October retirement announcement that guarantees he would be succeeded by one of his assistants would certainly be the Calhoun Way. It would also handcuff athletic director Jeff Hathaway, and you get the feeling that would be fine with Calhoun, too. Or, what the heck, he could keep coaching until he's 90. Stay tuned."

Last month we wrote about potential replacements should Calhoun retire and Ollie's name was at the top of the list.
We also noted that, "There is no disputing Ollie's credentials, but for all he brings to the team in basketball IQ, recruiting is the foundation upon which championships are built. No program has ever suffered NCAA sanctions for shady in-game coaching practices. It almost always revolves around recruiting. And maybe [former assistant Andre] LaFleur wasn't head-coaching material. It happens. But unless the Huskies have a plan to fill the recruiting void LaFleur leaves behind, the future suddenly looks a lot less rosy."

Turns out, there is a plan. Calhoun hired director of basketball administration (and former Division I head coach) Glenn Miller to replace LaFleur. Miller said shortly after he was promoted that "I am thrilled to be back on the court coaching and teaching and also back on the road recruiting." In terms of who will fill LaFleur's recruiting void, the Hartford Courant's Mike Anthony wrote at the time that, "Miller and [Kevin] Ollie are the main traveling recruiters under Calhoun. [George] Blaney can recruit, too, but largely remains in Storrs."
We won't know for a few years if Ollie and Miller can fill the recruiting void. For now, though, we're still waiting for Calhoun to announce his plans for next season.