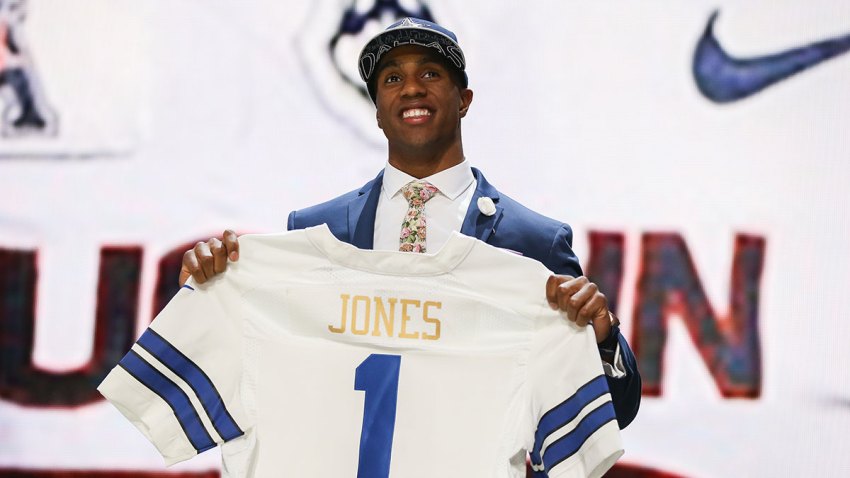 It's been a meteoric rise for Byron Jones, whose final college season was cut short because of a shoulder injury. On Thursday night, the former Huskies cornerback went to the Dallas Cowboys with the 27th pick in the first round of the 2015 NFL Draft.

And while it's unfair to call Jones, who lit up the combine and his pro day, a workout warrior, it's understandable why the national media hadn't heard much about him until February. But the Cowboys were well aware of Jones and they have confidence that he'll upgrade a secondary that struggled much of last season.

"You've got to have guys who cover in this league," Stephen Jones, the Cowboys' executive vice president, said, via ESPN.com. "Certainly, Jones helps us out here. He's a big, tall corner and you don't get taller at corner unless you pick them tall. He certainly can do it and we feel good about him if he's playing corner and we feel good about him if he's playing free safety. And I think the McCourty analogy is good."

That would be Devin McCourty, the Patriots former first-round pick who had success early in his career at cornerback before moving to safety, where he's now one of the top players at that position. And it sounds like the Cowboys could have similar plans for Jones.

"A lot of times you project to another position. He has the physical traits to play safety even though he's played cornerback the last few years," coach Jason Garrett said. "What he gives us is you see him play free safety for two years with two good cornerbacks when he was a younger player. ... I do believe it's a realistic projection for him to play cornerback and also play free safety. He has the athletic ability, the experience and he's one of those guys with great upside."

Jones was the fourth cornerback taken in the first round, and he's the second UConn player to go in the first round after running back Donald Brown was selected by the Colts back in 2009.