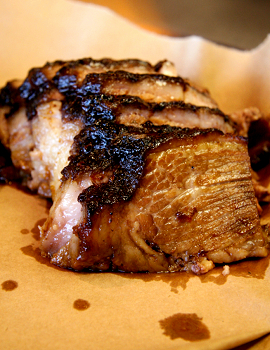 Bob Diaco's job extends beyond finding players to help turnaround a floundering UConn football program, it's about a culture change that will guarantee any future success isn't fleeting. That journey began in earnest earlier this month when the Huskies opened spring practice.

Three practices into the rebuilding process, Diaco spoke over the weekend about the process.

"It's a great group of guys," the coach said, via the Hartford Courant. "Their receptors are wide open to a new relationships and in my mind that's what we do, it's the mission we're on but the interactions are so much more engaging than they were seven or eight weeks ago where you're really getting a good look. You know when someone is looking at you and know they care and they're listening to you they're not just waiting to talk. That's really, really improving and it's not just with me and the players. I can see it with the rest of the coaching staff, the essential staff and all the players together."

It didn't take long for the players to realize that Diaco was at the other end of the high-energy spectrum from former coach Paul Pasqualoni. Which is to say: Diaco and his staff have energy to spare.

"These coaches are passionate about the game, all of them are experienced, and when you see a coach come with that passion, the vibe comes down to the team," senior wide receiver Geremy Davis told the Courant. "You see real passion and as one we're coming together. A lot of us are just happy to be back in football but to see how the coaches are on fire for it ups the tempo and energy to go that much more."

"He's a great guy, very enthusiastic about the program," added junior safety Andrew Adams. "I think he loves all of us. He's a great coach and I'm very excited to work with him."

Sophomore linebacker Marquise Vann sounded a similar sentiment:

"I think it's just a family right now," he said. "It's a family coming together. It's a family getting to know each other, sitting there talking it out, getting some information on each other and really trying to get that deeper connection so when we go on the field we're ready to play for each other, play for our brothers, play for our coaches, get out there and just go. It's a lot of fun, really a lot of energy, a lot of wanting to do the right thing, to be here, to learn the plays, get the coaching, hustle, make plays and do whatever we can to keep together and keep going forward."

Now the Huskies just need to win.