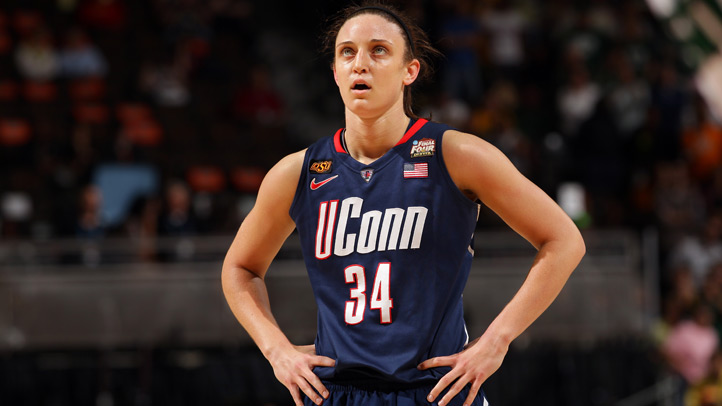 Kelly Faris was the heart and soul of the Huskies' 2012-13 national championship team. A few weeks after her college career ended, the small forward from Indiana was taken in the first round of the WNBA Draft by the Connecticut Sun. But an injury Faris suffered in her final regular-season game with the Huskies has finally sidelined her for the last 10 games of the Suns' schedule.

"We are really disappointed, obviously," Sun coach Anne Donovan said in a statement (via SNY.com). "Allison has begun to emerge as one of the best young guards in the WNBA, as evidenced by her well-deserved selection to the All Star team. And Kelly worked hard to gain a spot in the starting lineup. She was playing better and better, and she is definitely someone we had grown to count on this season. I have no doubt she will continue to work hard to get back on the court."

Faris sprained a ligament in her foot against Notre Dame on March 4, though it didn't slow her as the Huskies marched through the Big East and NCAA Tournaments.

In 24 games with the Sun, Faris averaged 2.1 points, 2.2 rebounds in 14 minutes.