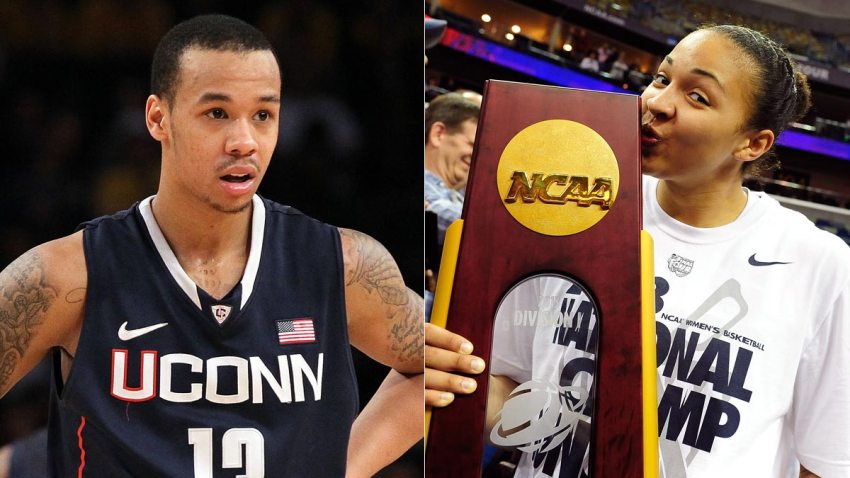 Two weeks. That's all that stands between the men's and women's basketball teams and the official start to the 2013-14 season. To celebrate the occasion, UConn will again host First Night on Friday, Oct. 18 at Gampel Pavilion. Admission is free and open to the public.

And unlike previous year's events, this First Night will feature a very special scrimmage. Details via the official release.

"First Night will highlight –- for the first time ever –- an inter-squad scrimmage between players from the men's and women's basketball teams, led by head coaches Geno Auriemma and Kevin Ollie. The night will also feature prize giveaways, team introductions, UConn's take on the TV game show Hollywood Game Night and performances from four UConn bands, cheer and dance squads. The show will end at approximately 8 p.m."

Gampel Pavilion doors will open at 6 p.m., and the men's and women's basketball teams will sign autographs for Huskies fans from 6–6:45 p.m. in the AD's lobby. The show starts at 7 p.m. and for the next five-plus months, it's all basketball, all the time.