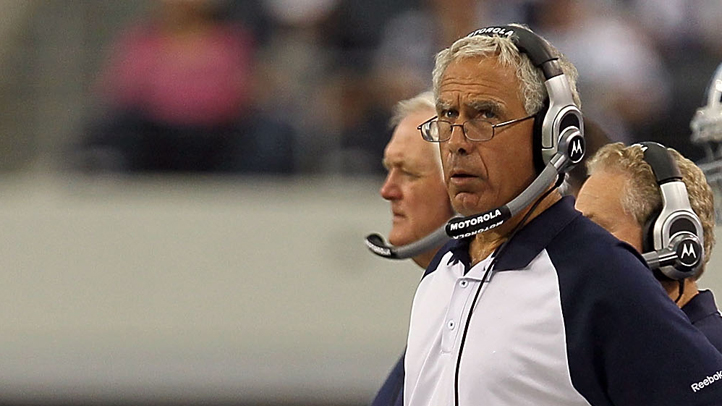 Remember when UConn football coach Paul Pasqualoni and his staff didn't appear to have much of a recruiting plan for 2012? That was a month ago. Now, five 2012 commitments later and fans feel a little better about things.

(They're by no means satisfied because, well, they're fans, but also because it's very early in the process; a lot can change in terms of recruiting battles with the other Big East schools.)

At the very least, things are looking up. And while not a high school recruit, the Huskies have landed a transfer from, of all places, Maryland. Linebacker Ryan Donohue is heading to Storrs some five months after Randy Edsall left UConn to take over the program at Maryland.
No reason was given for his departure, but according to the Washington Post, Donohue played in 20 games as a reserve linebacker and on special teams. He had 12 career tackles, an interception in last season's game against Wake Forest and a fumble recovery.
As for those concerns about Pasqualoni's recruiting prowess, the Hartford Courant's Desmond Connor spoke with CBS Sports recruiting analyst Tom Lemming about the Huskies' strategy.
"UConn is really doing a great job much moreso this year than last year when it comes to early contact with players," Lemming said. "I was all over the country. I finished in early May. Particularly in the East and Florida and in the Midwest you see UConn's name everywhere.

"I went through Ohio it was one of my last stops and UConn was there. I've never seen them there before....

"So they're laying the groundwork for what I think is going to be a very good year and I like the way they're going about it. The organizational skills seem to be a lot better than the last couple years...
To recap: Pasqualoni's staff is on the recruiting trail earlier than previous staffs, and their organizational skills are much improved over a few years ago. If nothing else, it's reason for optimism.

Of course, it ultimately comes down to winning. Edsall wasn't much known as a recruiter but found a way to win games. You can have the best recruits in the country but if you regularly go 5-7 you're getting fired. But given Pasqualoni's background and experience, you'd have to think that if he had the players, the victories would follow.