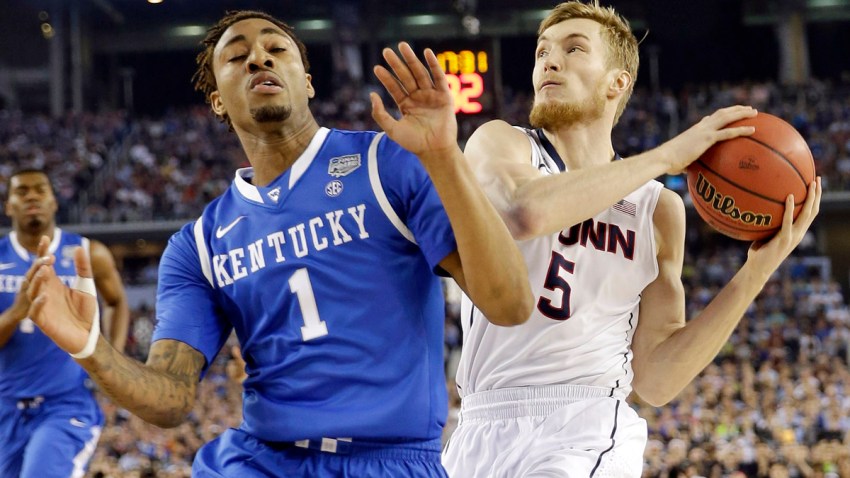 Niels Giffey went undrafted last month, but joined the NBA's Memphis Grizzlies summer league team before moving onto the Utah Jazz. And now he's headed back to Germany after signing a three-year deal with with Alba Berlin, his hometown EuroLeague team, the club's website reported.

The Connecticut Post's Kevin Duffy caught up with Giffey to talk about everything from the Huskies' championship run in the spring, to the Germans winning the World Cup last week, to Giffey's professional basketball travels over the last month or so.

"It's going to be different for me than for other players because I'm actually going back home, and a lot of people with the staff there already know me," Giffey said of returning to Germany, "but at the end of the day it's a little more business than college basketball."

On his brief NBA summer league experience. "There really was no chance for me because they had a couple of guys they drafted this year and in previous years that they wanted to see," Giffey said of his time in Memphis. "They pretty much just benched me. As I saw that happening, I knew there was interest from Utah, so I went out to Utah and started practicing with them."

Giffey went 3-for-14 from the floor -- including 1-for-5 from behind the arc -- during his Las Vegas summer league games.

On the Huskies' run to its second title in three years. "There was never the moment when we came into the gym and thought we were unbeatable," he said. "You really had to take each game at a time, but when we came to the Sweet 16 and started stopping these big-bodied guys -- that was always one of our weaknesses -- like Michigan State and Adreian Payne, when we did that, there was no doubt in my mind that we could win it."

And now Giffey returns to where his basketball dreams all started: home in Germany.