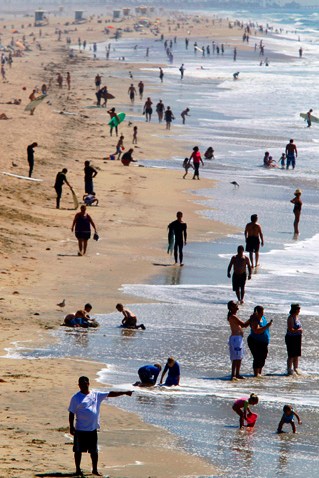 The Huskies face one of their biggest tests of the season Friday night when they host 20th-ranked Louisville. UConn is 0-7 and their will be no bowl appearance in their immediate future, and the only constant is the constant uncertainty. The team will start true freshman quarterback Tim Boyle, and there's no guarantee interim head coach TJ Weist is back in 2013 as the university looks for its next full-time coach to replace Paul Pasqualoni.

Linebacker Yawin Smallwood said recently that the Huskies need to play for pride, but there's also the opportunity to play spoiler. For the rest of the season, every game is UConn's bowl game. Weist wouldn't go that far but he knows that it's another opportunity for the Huskies to log their first victory.

"I think there is a lot of hype for it and a lot of players are fired up," Weist said, via the Hartford Courant. "It's a nationally covered game and a Friday night game. I tell them the same things; if we can make more plays than them, we're going to win the game. That's got to be our focus. You have to use that hype, that momentum and intensity on the football field to make good decisions, to be physical, and to make plays. That's what it comes down to. Yes, our guys are fired up. But let's be fired up in the locker room after the game after we execute and use that energy and mentality. ... That's what it comes down to."

After Friday's game, the Huskies will have four games remaining; at SMU, at Temple, and then two home games against Rutgers and Memphis.

And while one win -- or five -- won't magically change this team's fate, it would be something, a sign of life as the Huskies head into offseason workouts and begin preparations -- possibly with a new coaching staff -- for 2014. It's not much but right now it's all UConn has.

"It's definitely been a tough season," Smallwood said earlier this week. "It's easy to motivate guys when you're winning games and stuff like that but it's tough when you come away with losing each week. It's hard to motivate players but you've just got to try to keep guys as focused as you can. We've got five more games left this season. We definitely do not want to be a part of one of those UConn teams that had the worst record ever so I feel like it's just playing for pride now."