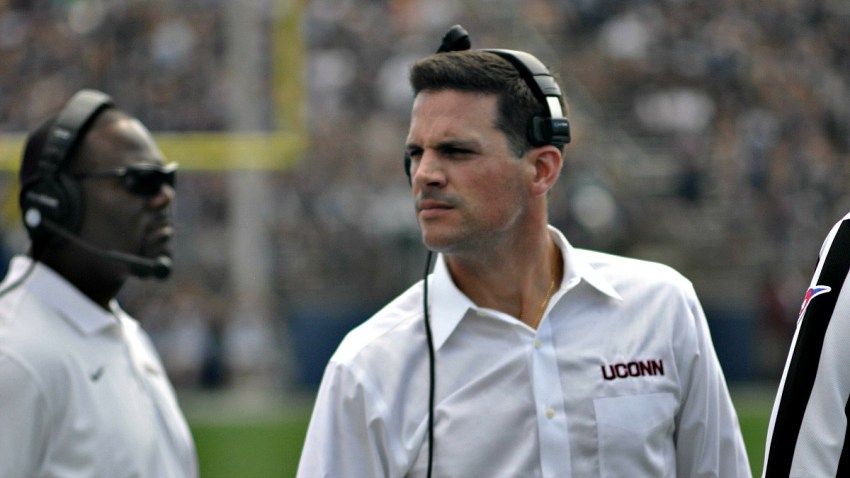 More proof that Year 2 comes with more expectations than Year 1: Coach Bob Diaco is making changes in an effort to ramp up one of college football's most feeble offenses in 2014. Specifically, he's looking for a new offensive coordinator.

At least if you believe this university job posting:
The University of Connecticut is accepting applications and nominations for the full time position of Assistant Football Coach/Offensive Coordinator.

Responsibilities include: assist the Head Football Coach in the organization and administration of all phases of a Division I FBS program including game preparation and the recruitment and evaluation of prospective student-athletes; assist in monitoring academic progress and development of student-athletes; community involvement; and other program duties as assigned by the Head Football Coach.

Minimum Qualifications: Bachelor's degree; minimum of six years of full-time experience as an offensive football coach at the collegiate FBS, FCS or NFL within the past 10 years; working knowledge of the correct application of NCAA regulations; strong commitment to the academic goals of the University; and excellent organizational, teaching, communication and public relations skills.

Preferred Qualifications: Master's degree; experience as an offensive coordinator or co-coordinator at the collegiate or professional level; playing experience at the collegiate and/or professional level.
According to SNY.com's John Silver, current offensive coordinator Mike Cummings is expected to remain on staff, possible moving to offensive line coach.

Meanwhile, Diaco is looking for a coordinator with FBS/FCS or NFL experience, as well as previous experience as an offensive coordinator. And while there's been no indication who Diaco might target, SBNation's UConn Blog offers up some suggestions: Charley Molnar, WR coach, Idaho; Matt LaFleur, QB coach, Notre Dame; Jeff Quinn and former Buffalo coach.