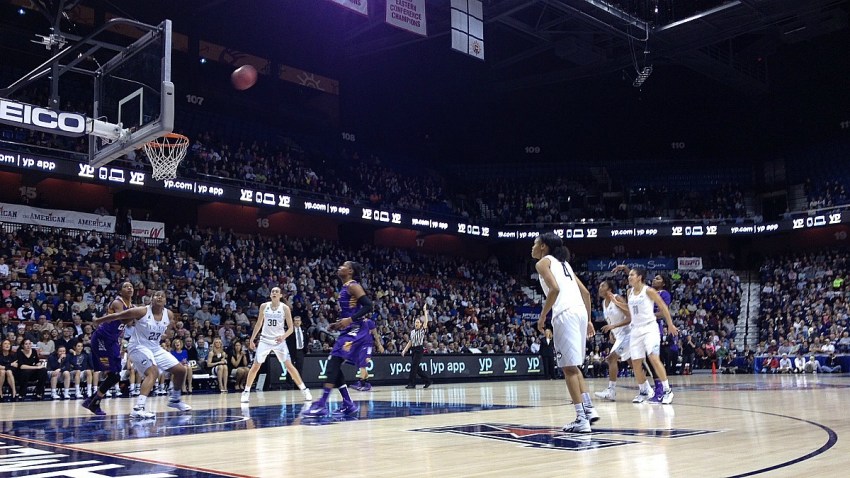 The two-time defending national champs look very much like a team destined for a third title but first things first: Taking care of things at home. Specifically: Winning the American Athletic Conference, which seems to be all but a formality at this point. After cruising past Cincinnati in the quarterfinals, the Huskies walloped ECU, 106-56 on Sunday to set up an AAC finals matchup with USF.

Senior Kaleena Mosqueda-Lewis led the way with 21 points, and four others scored in double-figures: Moriah Jefferson (20), Breanna Stewart (16), Morgan Tuck (15) and Gabby Williams (12). UConn shot 66 percent from the floor and held ECU to just 34 percent.

The win gives the Huskies its 30th win in a row and a still-perfect 18-0 conference mark. In fact, the average margin of victory against AAC opponents is a staggering 48.7 points, and the team's next conference loss will be its first -- in AAC history.

'If we weren't in this league, everybody would say, `Wow that's a pretty competitive conference,'' said head coach Geno Auriemma, via the Associated Press. ''But, putting us in there changes everything.''

In two previous meetings this season, UConn beat USF 92-50 (Jan. 18 in Gampel) and 88-56 (March 2 in Tampa).