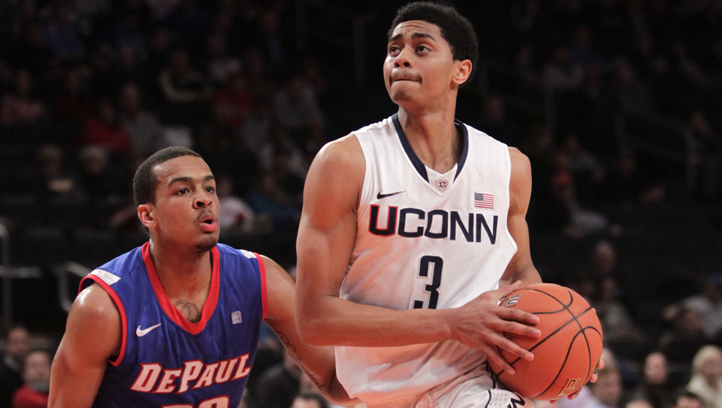 The 2013 NBA season officially ended Thursday night. For Jeremy Lamb, the former UConn star who was the first-round pick of the Houston Rockets last June before being traded to Oklahoma, it served as a learning experience. The rookie played in 23 games, averaged 6.4 minutes per contest to go with 3.1 points.

Such are the growing pains as players make the transition from college to the NBA. But if things don't work out for Lamb (and we have no reason to think they won't -- but it's always good to have a backup plan), he can always return to the lucrative world of modeling. No, seriously.

Here's the visual evidence, courtesy of Lamb's Instagram feed, with this explanation from Lamb: "Back in the day (I) was in a Walmart catalog!"

Because nothing screams comfort like those Rustler relaxed fit jeans. Good times.