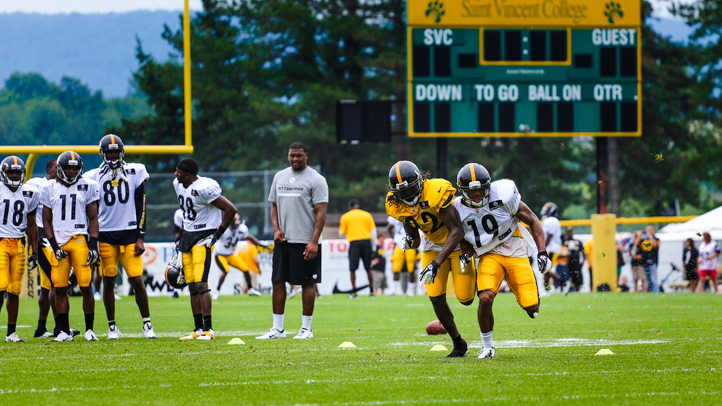 Kashif Moore has been signed to the Steelers' practice squad, three days after he was released as NFL teams reduced their rosters to 53 players. After going undrafted in 2012 following a stellar career at UConn that included 126 receptions for 1,699 yards and 13 touchdowns, Moore was on four NFL rosters last season: Cincinnati, Indianapolis, San Diego and Houston.

He signed with the Steelers in the offseason, played well in limited opportunities in both training camp and preseason, and now he's one of eight players on the team's practice squad. Pittsburgh is deep at wide receiver, with Antonio Brown, Emmanuel Sanders and rookie Markus Wheaton set to see plenty of action, but Derek Moye is proof that the practice squad can lead to bigger and better things. Moye made the 53-man roster as the Steelers' No. 5 receiver.

"I'm just out here trying to take things one day at a time," Moore told us from training camp on July 31. "I'm trying to make a play every day. I know there are some opportunities so I'm just out here competing. In college you're guaranteed four or five years of scholarships, but any day could be your last in the league. You have to approach it not knowing what's going to happen."

For now, Moore is a member of the Steelers' practice squad, where anything can happen. Just ask Moye.