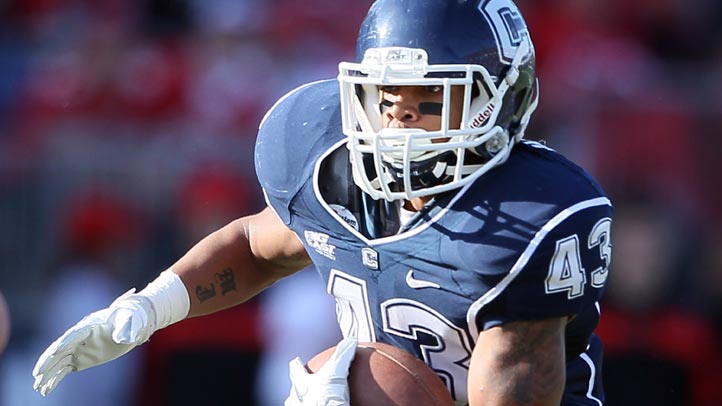 Lyle McCombs came out of nowhere to earn Freshman All-American honors. That was two years ago, and one year before he struggled through a sophomore season, one that he hopes to forget with a renewed purpose in 2013. McCombs' journey officially begins Thursday when the Huskies host Towson in the season opener.

"I mean, last year was a frustrating year, a frustrating year for everyone, but you've got to move on," McCombs said, via the Hartford Courant. "We have a whole season in front of us now. I think last season's disappointment, that's all behind us, and we're ready to put up some numbers this year."

McCombs also isn't interested in living in a past where he rushed for 860 yards last season after racking up 1,151 yards and 7 touchdowns the season before.

"At this point, it is what it is," McCombs said. "It's a new year and it's about moving forward. If we sit here and focus on last year, it's going to get in the way of what we want to accomplish, what we've been working for. ... The past is the past. People are going to have their take on what happened and whatever. We move on."

And moving on McCombs is. And that starts with motivating those around him.

"We have to work together as an offense in order for me to have any success or anybody else," he said. "I'm just going to be a leader, try to motivate and do what I can to help this team win. ... We have to focus on us as a team and doing everything together. With team success comes individual success and all that."

For coach Paul Pasqualoni, entering his third season after back-to-back 5-7 efforts, fixing the running game is a straightforward proposition.

"As a back, you want an approach and a style where you aren't going down on first contact," the coach said last week. "I think a little too much last year he went down on the first contact. Sometimes you have to BYOB … Bring Your Own Blocker."