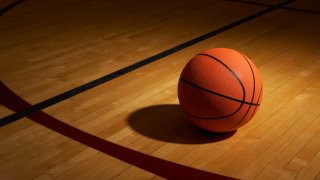 The high school basketball season is in its final stretch. The Northwest Catholic boys team is finding success playing in the top tier Division I this season.
At 13-1, they have the best record in that division - their only loss coming from an out-of-state school.
That success, though, in no small part because they have one of the best players in the state. Sophomore Badara Diakite stands somewhere between 6-foot-8 and 6-foot-10, he's not sure.
It's just his second year living in the United States. He moved to Connecticut at 14 years old and he didn't speak any English.
Now, it's year two, his communication, coach John Mirabello said, is much better.
In fact, that's Mirabello's favorite part - watching him grow off the court.
"That's the part that a lot of people don't get to see," Mirabello said. "They come to the games, but to watch him in the hallways, to watch him interact with other students…It's not like the hallways part and 'here comes Badara,' he's just like everybody else."
He's a lot like another Mali-born big finding success on the court in Connecticut: UConn's Adama Sanogo.
"I reached out to him and we talk sometimes," Diakite said. "He's going to teach me somehow to play basketball and learn some stuff with him."
Though at 6-foot-9 weighing 245-pounds, Sanogo has some size on Diakite.
"We have joked about it because they are from the same place," Mirabello said. "Like 'what is he eating that you're not?' but in time, he's gonna be fine…I don't think we've seen him at his very best."