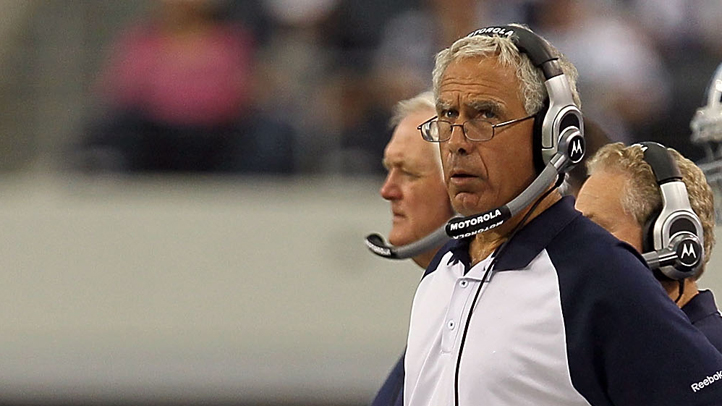 We have pretty much established in recent months that the 2011 UConn football team will rely on its defense while the offense gets comfortable. Big East Offensive Player of the Year Jordan Todman took his game to the NFL, and the Huskies are in search of his replacement, not to mention a starting quarterback. Oh, and the team's best receiver, Mike Smith, is academically ineligible for the 2011 season.

Instead of flogging that horse, something a little different courtesy of ESPN.com Big East blogger Andrea Adelson. She caught up with coach Paul Pasqualoni at the Big East spring meetings and asked him if, as a coach inheriting a program, it is easier "to rebuild or maintain a level of excellence?"

"It's always a more difficult progress to maintain that high level," Pasqualoni said. "We always felt like it was a great challenge to get there once, but then to sustain it in sports at any level regardless of the sport you just look around to I-A football and the NBA and the NFL it's quite a hard thing to maintain that level of excellence. So it's a big challenge for everybody."

Which means that it must be especially difficult when you're coming from not just a different conference or division, but a different entity altogether. Pasqualoni was as assistant coach with the Dallas Cowboys and Miami Dolphins from 2005-2010. And although he coached at Syracuse from 1991-2004, a lot has changed in college football in the last six years.

In addition to getting acclimated to the college game, Pasqualoni must also figure out a recruiting strategy, which is the lifeblood of any program. UConn didn't land its first recruit for the 2012 class until two weeks ago (Pitt was the only other Big East school without a 2012 commitment), but there seems to be a plan in place.

"The University of Connecticut has come a very, very long way in a very short period of time, maybe further than any other program that I can think of that's made the jump from I-AA football," Pasqualoni told ESPN.com's Adelson. "So I think it creates a level of very high expectations and really increases the challenge."

Those expectations start with the quarterback, currently a four-man race, where whoever wins the job will have very little game experience.

"In our situation, we have four good candidates to be the quarterback, but we don't have an experienced quarterback," Pasqualoni noted. "That's always going to be a big question no matter where you are."

And that brings us full circle. The defense will be under tremendous pressure in 2011 to carry this team. If whoever wins the quarterback job happens to play well, that's great. But it won't be the expectation, at least not early. Which is why we should try to be realistic about the upcoming season. We know: easier said than done.