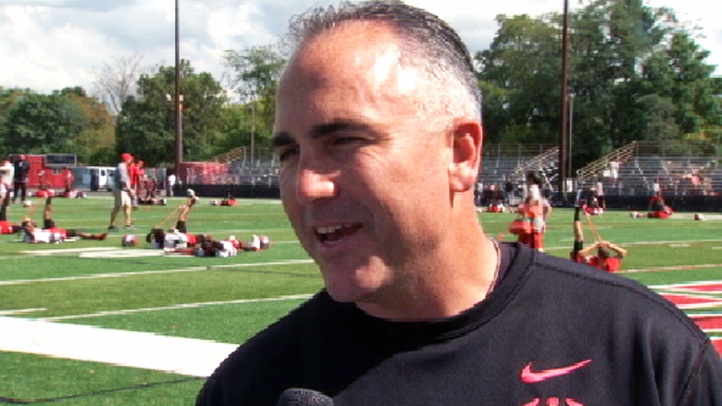 Outside of Storrs, almost no one thinks the Huskies have a chance against Rutgers Saturday. But that's how these things work. UConn lost to Western Michigan two weeks ago and didn't exactly put Buffalo away in their last game. The Scarlet Knights, meanwhile, are 4-0, ranked 22nd in the country, and have one of the nation's best defenses. So it's not surprising that Rutgers, who beat Arkansas on Sept. 22, are favorites against a 3-2 UConn team.

"I'm really proud of the football team," first-year Rutgers coach Kyle Flood said via the Associated Press. "(Arkansas is) a win that we're really proud of. Now the challenge is to take the success we've had and to build on that."

Building on that includes slowing down the Huskies running game and forcing the offense to be one-dimensional, something that UConn offensive coordinator George DeLeone is well aware of.

On the other side of the ball, the Huskies have to worry about Scarlet Knights quarterback Gary Nova, who has nine touchdowns and two interceptions on the season, and running back Jaway Jaminson and his gaudy 4.8 yards-per-carry average.

"We just have to do our deal and do it to the best of our ability," UConn defensive coordinator Don Brown told the Hartford Courant's Desmond Conner. "You know, the one thing we've been able to do, going [back to] last week as well as the week before, if you look at our percentages [completions allowed and attempts] ... 21 of 40 against Western Michigan and last week, 13 of 30, and we're playing a lot of close coverage. Our guys line up [close] like this a lot. ... We've just got to continue to work hard on our techniques and fundamentals. …

"Jamison is a great back, so you've got to defend the pass, but you also got to take care of the run. You can't let them start running the ball up and down the field on you, so it will be a good chess match for us."

Obviously, this would be a huge win for the Huskies under Pasqualoni. Not only would garner the program some much needed respect, it would be the first time since 2010 that UConn won back-to-back games.