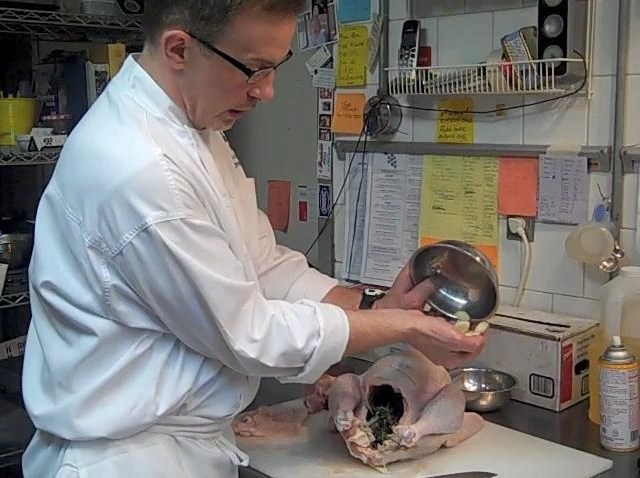 For all but a 10-minute stretch midway through the second half, top-ranked UConn was in complete control against No. 7 Baylor in Waco, Texas on Monday night. By the time it was over, the Huskies had their 18th victory of the season, a 66-55 victory that snapped the Bears' 69-game home winning streak.

"Coming down here is a big game, and you want to compete and you want to win," said guard Bria Hartley, who scored 17 points. "The streak and all that other stuff, it's kind of in the back of your mind. You really don't pay that much attention to it, but when you guys say it, and we were able to break it, it feels good."

And Breanna Stewart, who struggled against Baylor as a freshman but has since emerged as college basketball's best player, added 18 points and 11 rebounds.

"To be tested out of conference in January like we were tonight, it really shows how good of a team we are in the end," Stewart said, via the Associated Press. "When we had to make plays, we made them."

One of the Huskies' biggest tasks was slowing down the nation's leading scorer, Odyssey Sims, who averaged 31 points a game coming into Monday's matchup. She ended the night with 20 points in 36 minutes of action. Still, Baylor had a chance to take the lead midway through the second half but couldn't capitalize.

"We got a great measuring stick and a gauge of how good we are and how good we can be," said Baylor coach Kim Mulkey. "When Odyssey Sims has a night like she does and you're three points from tying the ballgame with the No. 1 team in the country, you feel good. ... We're going to move on to the most important part, and that's conference."

Sims didn't score in the final 10 minutes, a credit to UConn's defense.

"We tried everything (against Sims), we really did," coach Geno Auriemma said. "Every imaginable defense that you can imagine that you can guard somebody, we tried it. But in the end, you've just got to hope she misses. ... She's going to get her points. But I want her to work really, really, really hard, harder than she's worked all year to get those points. I thought we responded."

The Huskies move to 18-0 on the season, their next game coming Sunday against Rutgers.