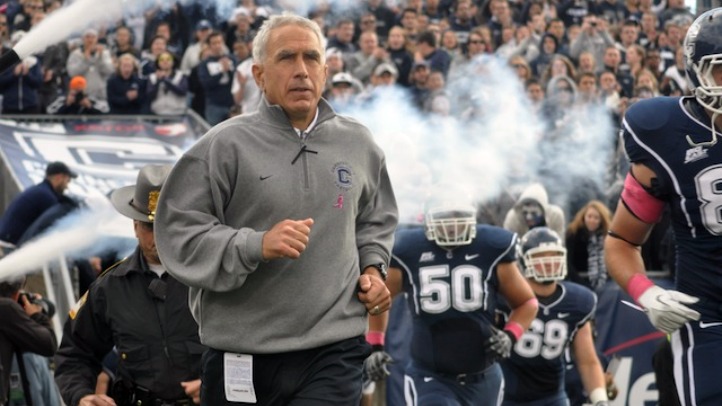 When you consider that the Huskies are picked to finish near the bottom of the American Athletic Conference, their 72nd overall FBS ranking seems reasonable.

That's how things shake out in the ratings of USAToday.com's Jeff Sagarin. There are 251 FBS-playing football schools, and relatively speaking, UConn is ranked higher than we expected.

Sandwiched between Indiana and Air Force, the Huskies also find themselves above Purdue, Kentucky and Boston College. Not exactly college football's elite, but those schools play in the Big Ten, SEC and ACC. For a fledgling AAC trying to make a name for itself, every bit helps.

As for the opponents on UConn's schedule, the New Haven Register's Jim Fuller does the heavy lifting:
As for UConn's 2013 opponents, Michigan is at No. 19, Lousiville (31st) and Cincinnati (36th) top the list. Rutgers is at 48, Central Florida is 52nd, South Florida is 61st, Maryland is 63rd, Southern Methodist is 69th, Temple is 93rd, Towson is No. 116 while Memphis and Buffalo come in at No. 126 and 127.
Every time we bring up preseason rankings we have to add this qualifier: In a few months, no one will remember them. But it does provide an idea of where things stand before the games are played. Luckily, the Huskies can begin to change that perception Thursday when they host Towson in the opener.