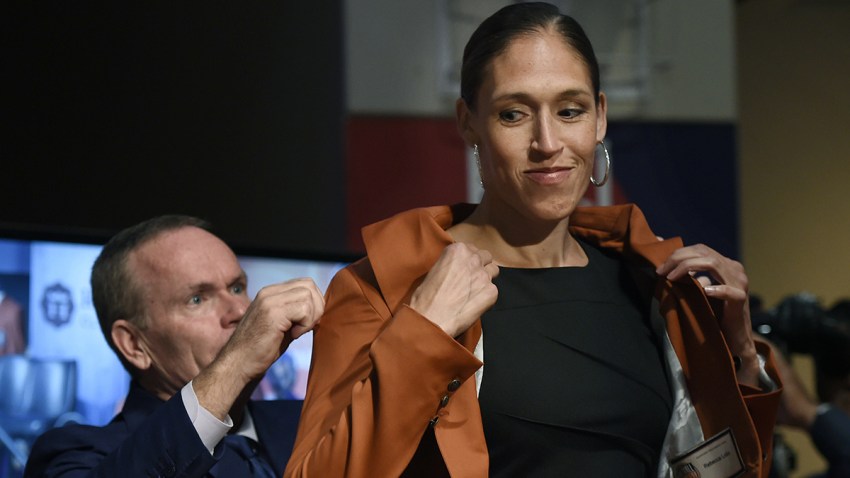 Uconn will honor former Huskies star Rebecca Lobo before Friday night's home opener at against No. 20 California at Gampel Pavilion.
The two-time All-American and 1995 National Player of the Year is the first UConn women's basketball player to be inducted into the Naismith Memorial Basketball Hall of Fame.
Uconn will unveil a banner commemorating Lobo's induction during the ceremony on Friday at 7 p.m.
Fans attending the game will get a commemorative poster of Lobo's banner as they walk through the doors at Gampel. The posters will be distributed on a first come, first served basis, according to the university.
There will also be a special banner for fans to sign that will be given to Lobo after the game. The banner signing will take place from 5:30-6:40 p.m.