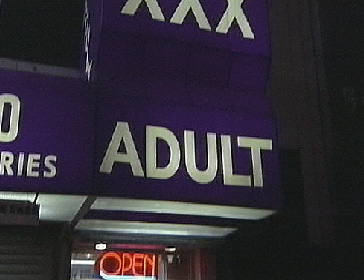 UConn's DeAndre Daniels went into halftime against Loyola, Md., with just three points and no rebounds, and got an earful from coach Kevin Ollie.
The 6-foot-9 junior responded by scoring 18 second-half points and pulling down eight rebounds to help No. 13 Connecticut (7-0) remain undefeated with a 76-66 win over the Greyhounds (4-1) Tuesday night.
"I got right in his face," Ollie said. "If you want to be good, if you want to be great then you can't play like that. I don't care if you score another basket, but you need to pick your energy level up. And that's what he did. And he played outstanding."
Ryan Boatright added 13 points and eight boards for the Huskies (7-0) and Lasan Kromah, a transfer from George Washington, chipped in a season-high 12 points.
Kromah also spent a lot of time guarding Loyola's top player, Dylon Cormier, whose 23 points for the Greyhounds (4-1) was seven under his season average.
His 3-pointer early in the second half cut what had been a 15-point UConn lead to a 38-35 advantage.
But Kromah gave The Huskies some breathing room, hitting a 3-pointer, then stealing the ball and going in for a layup that put the Huskies up 61-50. A 3-pointer by Daniels closed the 10-2 run and gave UConn a 14-point lead.
"I'm just a guy coming in who can add some energy, show some defensive presence and help out on defense and rebounding, steals, points, whichever way," Kromah said.
The Greyhounds cut the lead to nine late, but couldn't get closer.
"In a place like this a five-point game can turn into a 10-point game pretty quick," said Loyola coach G.G. Smith, the son of Texas Tech's Tubby Smith.
Both teams got off to slow starts, shooting a combined 3 of 11 from the field in the first 4 minutes, leaving the game tied at 4-4 going into the first media timeout.
Niels Giffey hit a 3-pointer and dunked the ball the next two times down the court, sparking a 9-0 run that gave UConn a 15-6 lead.
Connecticut extended the run to 17-3 before Loyola's R.J. Williams banked in a straight-on 3-pointer to cut the lead to 23-12. Giffey (9) and Kromah (5) came off the bench to account for 14 points before halftime.
The Greyhounds closed the first half on a 7-0 run, helped by a pair of turnovers by UConn's Phil Nolan. A driving layup by Cormier cut the lead to 34-26 at the break. He hit another layup to open the second half.
"We get up 15 points and then we give the lead up again," Ollie said. "I want to get up 15 points and then I want to go up 25. I don't want to go back down to five. And that's the way we've been playing in some of these games and great teams don't do that."
Cormier had 13 points in the first six minutes of the second half, but didn't score again until hitting a pair of foul shots with 1:23 left that cut UConn's lead to nine.
Daniels, meanwhile, was hitting five of his nine second-half shots, and pulling down four rebounds on each end of the court.
"I got a couple easy rebounds, a couple of easy putbacks, and that got me going," he said.
Connecticut was coming off two wins by a total of three points in the 2K Sports Classic. The Huskies beat Boston College 72-70 and won the championship over Indiana 59-58.
The wins pushed the Huskies from No. 18 to No. 13 in this week's AP poll.
Ollie had warned the team not to overlook the Greyhounds in what set up to be a trap game with No. 15 Florida looming as the Huskies' next opponent.
The Huskies were outrebounded by the Greyhounds 40-39.
Connecticut, which led the nation in blocked shots every year between 2002 and 2009, had 11 against Loyola. Daniels and freshman Amida Brimah each had three. The Huskies' 7-foot freshman center has 24 this season.
Loyola is coming off a 23-12 season. They jumped this season from the MAAC to the Patriot League. Their four victories to open the season included an 89-83 overtime win against Maryland-Baltimore County a week ago, a game in which they trailed by 17 points with less than 10 minutes to play. Their other three wins came against Binghamton, Cornell (also in overtime) and Fairfield.
This was their first time facing Connecticut.
Connecticut hasn't lost a nonconference game at home to an unranked opponent since falling to Indiana, 77-73 in Hartford in January 2007.
Copyright AP - Associated Press