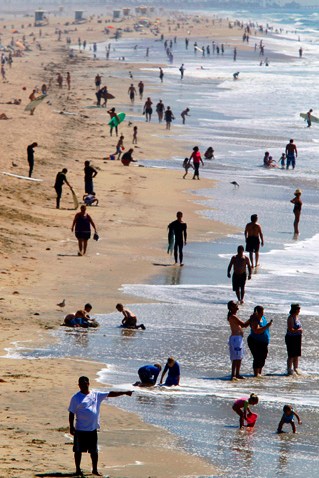 The storyline heading into Saturday's matchup with USF can be captured in one word: Change. On the field, that means true freshman Tim Boyle replaces redshirt junior Chandler Whitmer at quarterback. On the sidelines, wide receivers coach T.J. Weist has been named interim head coach and Paul Pasqualoni has been dismissed. But unlike the previous four games -- all losses -- Weist won't be in the coach's booth, he will be on the field, replaced upstairs by offensive assistant Shane Day and running backs coach Kermit Buggs.

"I am going to call the plays and they are going to help," Weist said, via the New Haven Register's Jim Fuller. "They are my eyes and we have been working closely all week long with putting in our game plan, we are going to work together to execute this offense."

And who will be in Boyle's ear when he first comes to the sidelines?

"It is going to be me, he is going to come off the field and see me more as an offensive coordinator more than anything," Weist told Fuller. "Coach Day wanted to be there with him and I told him this 'I need your eyes up in the box.' I just spent the last three years at Cincinnati with Coach (Mike) Bajakian as the offensive coordinator so when the Cincinnati quarterbacks came off the field they came right to me as the receivers coach and I sent them right to the phone to (talk) to the coordinator.

"I am going to make my comments from an offensive (coordinator) standpoint and I will get them on the phone with Coach Day and he will talk him through it, I will get the receivers, running backs, offensive line, the whole offense 'this is what we are doing, this is what we are getting and this is where we are going.' It is not going to be an issue from our standpoint, we are going to have communication every series between me, between him and between Coach Day."

Weist faces a tough task. Not only is he trying to find a way to get the Huskies their first win, he'll have to do it with a team short on playmakers (WR Shakim Phillips is still out with a hamstring injury) and struggling at key positions on both sides of the ball. But sometimes, the difference between winning and losing isn't about which team has the best athletes, but which team believes in what they're doing. It helps explain the "All In" sign that now hangs in any meeting room or coach's office at the Huskies football complex.

"You get up in front of the media, you get in front of the team and you say things from the heart and pretty soon as a coach you start to say the same things over and over again," Weist said Tuesday, via the Hartford Courant. "I hadn't had a lot of time to think about everything I'm going to say, so when I start repeating myself some things start to make sense. That's probably how [the "All In" signs] came about.

"We all need to be together. There are some other things I could have said that would probably mean just as much. It could be easy for players in adversity to go other ways, be selfish and not focus on your team, so I thought they needed to be refocused and everybody needs to be on the same page, to play for each other, to work for each other, to make decisions for the team and not for themselves."

Hey, the "Us against the world" mentality worked for Kevin Ollie's team last year. Banned from the postseason and without five players from the previous year's squad, the Huskies won 20 games. That, you could argue, was a much tougher hill to climb than anything the 2013 football team is facing, and perhaps that portends good things to come.