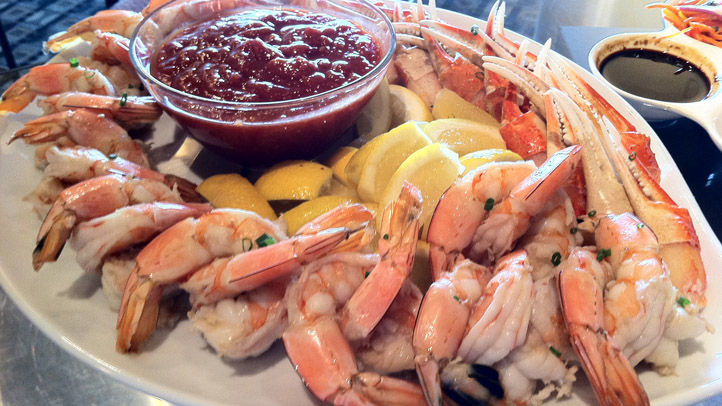 1 cup ketchup
¼ cup horseradish
2 tablespoons Worcestershire sauce
1 teaspoon Dijon mustard
1 teaspoon sugar
2-6 dashes Tabasco
3 tablespoons premium vodka
Place the ketchup, horseradish, Worcestershire sauce, Dijon mustard, sugar, and Tabasco in a bowl and mix well. Mix in the vodka and transfer to a serving bowl. Serve with cocktail shrimp and fresh lemon. Makes about 2 cups. Skip the vodka to make this recipe "kid friendly."