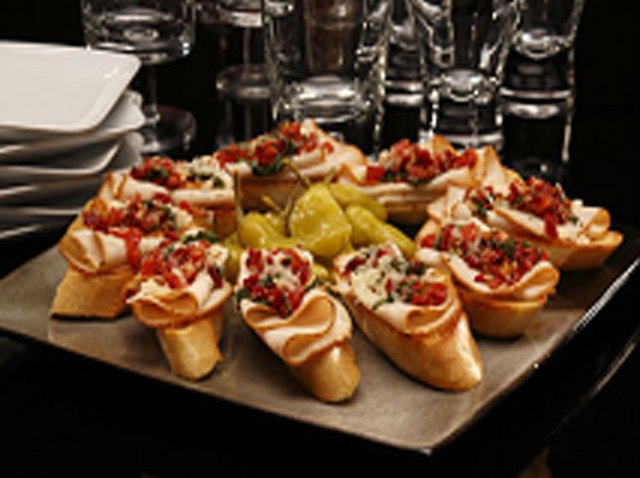 4 Country Bread Slices-sliced about ½" thick
¼ Cup Extra Virgin Olive Oil
2 Garlic Cloves-peeled, sliced in half lengthwise
½ Cup Ricotta Cheese
8 Basil Leaves-cut into chiffonade, or torn into pieces
½ Cup Roasted Bell Peppers-cut into strips, seasoned
Salt and Black Pepper
Preheat oven to 400 degrees. Brush both sides of the bread slices with the olive oil. Season the top side with salt and black pepper. Bake in the oven until light golden and moderately crisp. When out of the oven rub each bread slice with the cut side of the garlic clove halves back and fourth so the garlic melts into the bread.
Spread each bread slice with some of the ricotta cheese, sprinkle with the basil. Season to taste with salt and pepper. Divide the roasted peppers among the four bruschettas. Finish with a drizzle of olive oil if desired. Serves four.