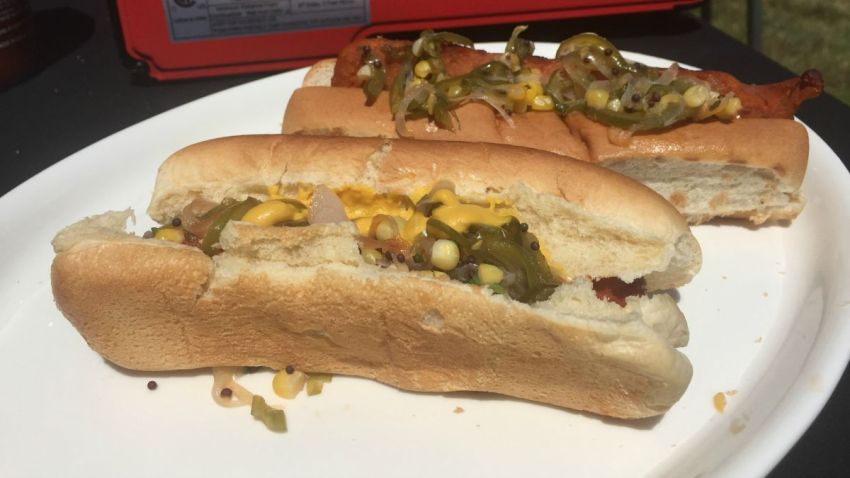 Corn Relish
1/2 cup red wine vinegar
1/2 cup sugar
1 tablespoon whole mustard seed
1 teaspoon salt
2 cup red onion - julienne strips
1 1/2 -2 cups red pepper julienne strips
4 ears corn husked grilled and kernels cut about 2 cups
2 tablespoons chopped chives
4-6 dashes Tabasco sauce
Place red wine vinagre, sugar, mustard seeds, and salt in a sauce pot and bring to a simmer. Then add in the red onion and red pepper and cook until soft about 3 minutes.
Next add in the 2 cups of grilled corn kernels, chopped chives, and Tabasco sauce. Cook for an additional minute and reserve until hot dogs are grilled.
Taste Of Today
Hot Dogs
8 hot dogs
8 hot dog buns
Grilled hot dogs on a hot grill until hot and slightly browned. Then toast buns if desired. Open bun carefully and place in 1-2 tablespoons corn relish, top with a grilled hot dog and mustard if you like.