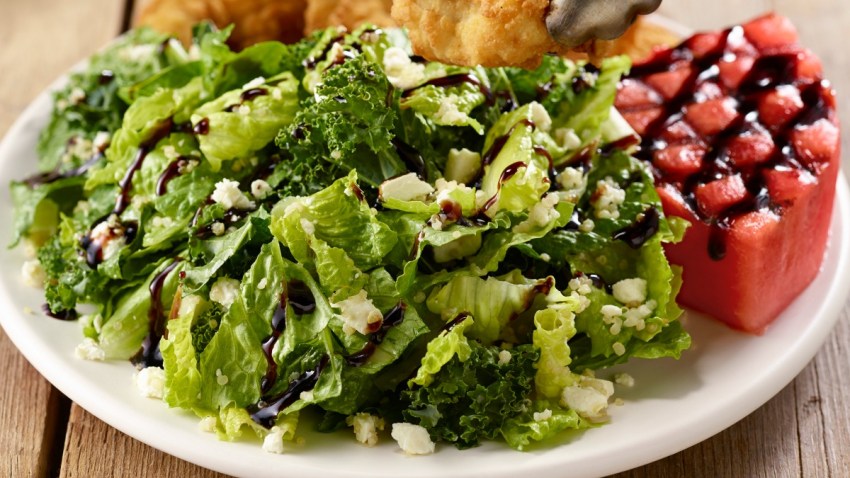 Grilled Watermelon Wedge Salad
Grilled watermelon
Goat cheese crumbles
Cooked quinoa
Lemon vinaigrette (recipe below)
Chopped romaine lettuce
Chopped kale
Balsamic drizzle
• Start with fresh watermelon, cut into wedges. Make sure your grill grates are already rubbed down with canola oil so your food doesn't stick.
• Brush a light coat of honey on your watermelon slices.
• Place slices on the grill. Cook the slices for 10-15 seconds on one side, until grill marks appear. Only grill one side.
• Build salad base with fresh, hand-chopped kale and romaine. Add cooked quinoa and goat cheese crumbles.
• Mix with the Lemon Vinaigrette.
• Top with grilled watermelon and finish with a balsamic glaze drizzle.
Taste Of Today
Lemon Vinaigrette
Ingredients:
½ cup extra-virgin olive oil
4 tablespoons freshly squeezed lemon juice
1 small clove of minced garlic (roughly 1 teaspoon)
Salt to taste
Coarsely ground black pepper to taste
Whisk together olive oil, lemon juice and garlic. Add salt and pepper; whisk together to combine.