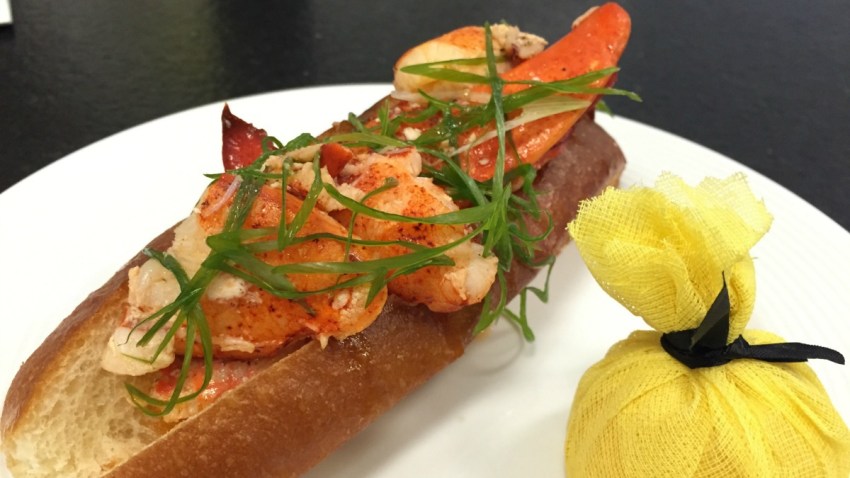 Ingredients (Serves 4)

16 oz. Fresh Lobster Meat, Shelled
4 New England Style Roll
6 oz. Drawn Butter
2 Lemons
1 Scallion, Washed and Sliced Thin
S&P to taste


Preparation

1. Heat a medium skillet and add 1 oz. butter and lightly toast buns on each side to a golden brown, and set aside.

2. In the same pan add the remaining butter and lobster, stirring lightly. Add the lemon juice when the lobster becomes hot. Season to taste with S&P.

3. Place the hot lobster over it and top with the remaining butter from the pan, sprinkle with scallion slices, serve and enjoy.