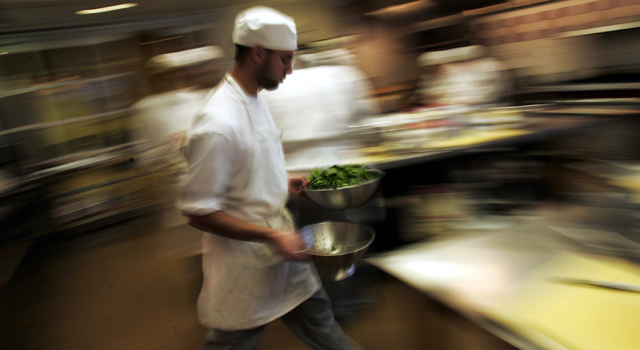 INGREDIENTS:
• 1 and 1/4 cups (295 grams) warm water, at 100°F
• 1 and 1/2 teaspoons active dry yeast
• 2 tablespoons sugar
• 2 tablespoons oil
• 3and 3/4 cups (450 grams) all-purpose einkorn flour, plus more for dusting
• 1 and1/4 teaspoons fine sea salt

INSTRUCTIONS:
1. In a small bowl, combine the water, yeast, sugar and oil. In a large bowl, combine the flour and salt. Stir the yeast mixture into the flour with a stiff spatula until all of the flour is absorbed. Cover the bowl with plastic wrap and let stand for 45 minutes. Generously grease an 8-and-1/2-by-4-and-1/2-inch loaf pan.
2. Heavily flour a work surface. Scrape the dough out of the bowl and transfer it to the work area. (The dough will be quite wet, so you will need to add a few tablespoons of flour to work with it.) Knead the dough a few times, then spread out the dough by pulling gently on the edges to form an 8-inch-long oval. Fold the oval into thirds like a letter, lifting and pressing the ends to the center. Stretch, fold, and press the top and bottom into the center to form a loaf shape. Place the dough in the prepared loaf pan, then cover the pan with lightly oiled plastic wrap and let proof at room temperature for 30 minutes, or until the top of the loaf reaches the edges of the loaf pan. Preheat the oven to 425°F.

3. Lower the heat to 375°F. Remove the plastic wrap and bake the bread for 40 minutes until browned on top. Let the loaf cool in the pan for 15 minutes, then turn out the loaf onto a cooling rack. Let the loaf cool for 2 hours before slicing. If you like very soft bread, drape a clean kitchen towel on top of the loaf so the steam is absorbed and the crust softens. Store in a sealed plastic bag for up to 2 days, or freeze for up to 1 month.