Two tornadoes touched down in Litchfield County on Sunday, according to the National Weather Service.
An EF-0 tornado with a 0.3-mile path emerged in Sharon and an EF-1 tornado with a 1.7-mile path emerged in Falls Village, the NWS confirms.
The EF-0 tornado brought with it 80 mph winds while the EF-1 tornado developed 90 mph winds.
Chief Meteorologist Ryan Hanrahan said radar picked up a tornado in Sharon around 6 p.m.
The National Weather Service said there were multiple reports of tornado sightings to the 911 center in Falls Village.
There is a path of damage from the New York State line through Falls Village in Canaan.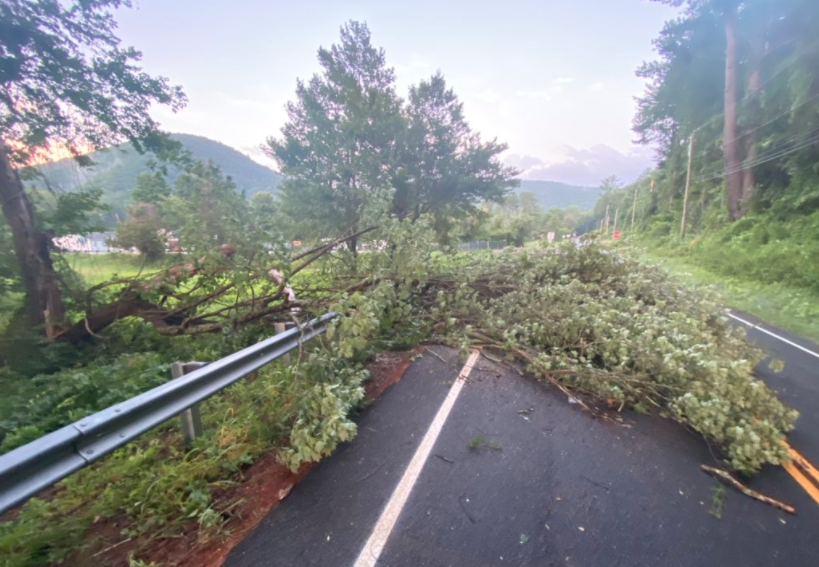 There are reports of tree damage in Norfolk but it is unclear whether or not this was from a tornado.
The same storm system also produced a tornado in Massachusetts.
For the owners of the Paley's Farm Market in Sharon, the tornado ruined three of their greenhouses. They said the plastic on the greenhouses ripped off, the metal frames bent and tables were smashed.
The National Weather Service will investigate the damage and will determine the tornado's strength, how wide it was and how long it was on the ground for.