Temperatures will rise into the middle 90s as we head into Sunday afternoon, which could break a record.
The current daily record for the Hartford area is 96, set back in 1925. Our meteorologists are forecasting a high of 95 degrees which will come very close to the record.
On Saturday, we tied a record along the shoreline in the Bridgeport area with a recorded high temperature of 86 degrees.
A heat wave happens when there's three or more days of 90 degree temperatures or higher. Our meteorologists are forecasting five days of 90 degree heat, making this a possible 5-day heat wave.
Along with the heat building this weekend, the dew point will also begin to climb. The dew point will increase into the upper 60s to lower 70s into next week. When the dew point goes above 60, it starts feeling humid. When it gets closer to 70, it begins feeling oppressive.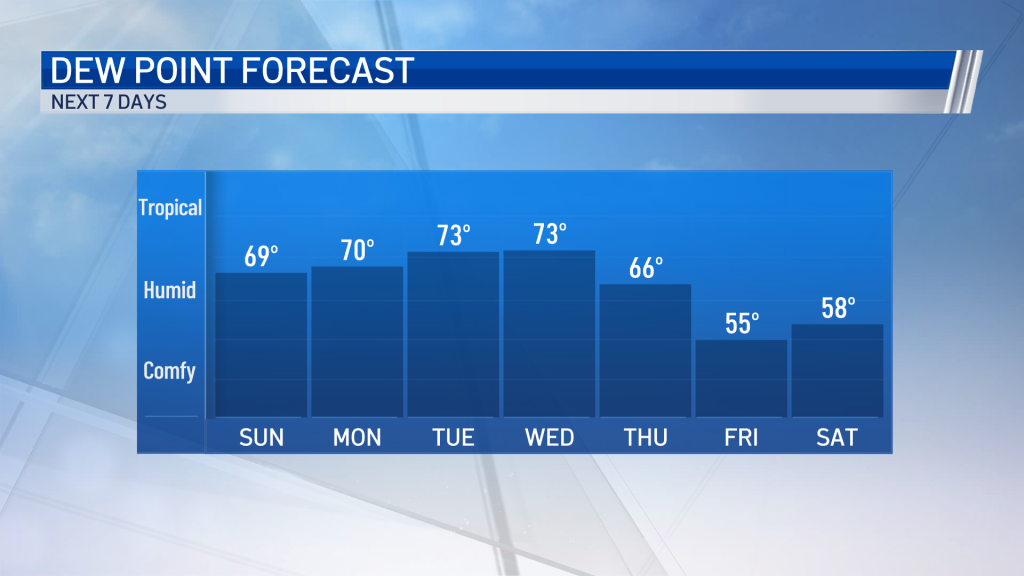 A strong cold front will bring thunderstorms and cooler temperatures for the end of the week.