Most Support Death Penalty in Connecticut: Poll
Monday, May 12, 2014 | Updated 8:08 AM EDT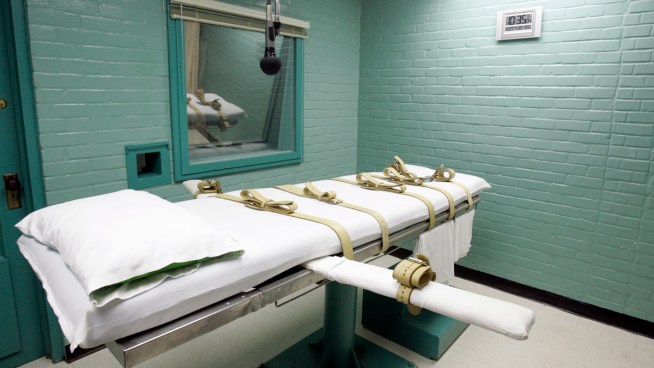 AP
The gurney in the death chamber is shown in this May 27, 2008 file photo from Huntsville, Texas. Anti-death penalty advocates believe, Texas and other states are trumping up the possibility of violence to avoid having to disclose their name of suppliers, ensuring they can keep buying the drugs they need to put condemned inmates to death.
Most Connecticut voters support the death penalty and are divided on the state's decision to replace it with life without the chance of parole, a new Quinnipiac University poll finds.
In 2012, Connecticut lawmakers abolished the death penalty.
"Despite the botched execution in Oklahoma, we haven't seen any change in support for the death penalty in Connecticut: 58 percent still support the death penalty, but are divided when given a choice between the death penalty and life without parole," Douglas Schwartz, director of the Quinnipiac University poll said.
That legislation was put into effect for future sentencing, not for the men who were already on death row, officials said in 2012.
"(T)he people of this state pay for appeal after appeal, and then watch time and again as defendants are marched in front of the cameras, giving them a platform of public attention they don't deserve. It is sordid attention that rips open never-quite-healed wounds. The 11 men currently on death row in Connecticut are far more likely to die of old age than they are to be put to death," Malloy said in a statement at the time.
Fifty-eight percent of people who took part in the poll said they support the death penalty while 36 percent opposed.
They are divided in their opinion of the 2012 bill that replaced the death penalty with life in prison without the chance of parole, with 47 percent approving it and 49 percent disapproving.