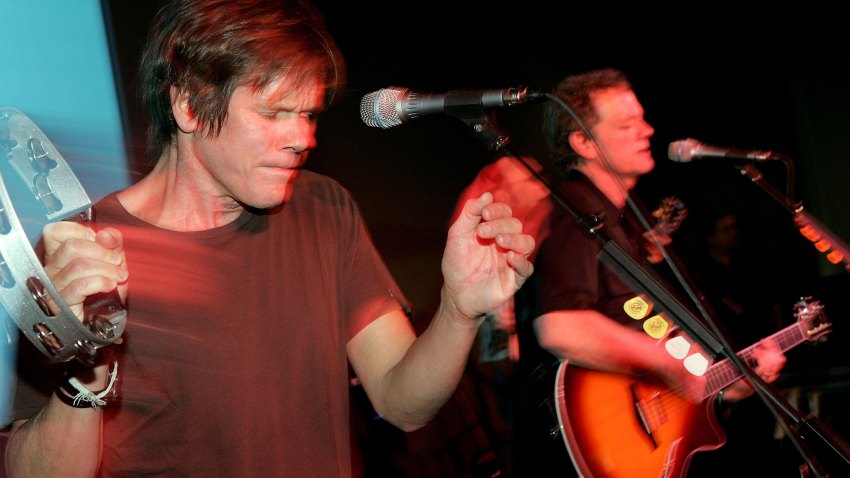 GEEKS AFTER HOURS: The Connecticut Science Center is transforming into a "Liquid Lounge" tonight in Hartford, for a "geek-chic" networking party. Celebrate your nerddom (that's a word right?) with entertainment that includes exploding pumpkins and wine glasses turned into musical instruments (presumably after the alcohol has been consumed). You can also hear from an organic beer master, and learn about the science of wine making. It's $10 and $5 for Premier Members. 21+. 5:30-9pm.
6 DEGREES: He's appeared in so many movies, he has his own time-wasting game. But did you know, Kevin Bacon is more than just an actor? With his brother Michael, he's part of the aptly named The Bacon Brothers. The band, which also includes several non-Bacons, has been performing for nearly 15 years. They take their act to Infinity Music Hall in Norfolk tonight. Tickets are $50, $60 and $75. 8pm.
SILK SCREEN: A celebration of Hollywood is coming to Connecticut starting tonight. The Silk City Flick Fest, a four-day festival kicks off at the Showcase Cinemas in Manchester. The festival will be held at several venues across town, and feature feature films, documentaries, student films and panel presentations on the art of low-budget movie making. Tonight, you can catch the premiere of "Sasquatch Assault," a horror movie set and filmed here in the Nutmeg state. That premiere is at 7pm at the Showcase Cinemas. And you can click here for more info on shows, times and tickets.