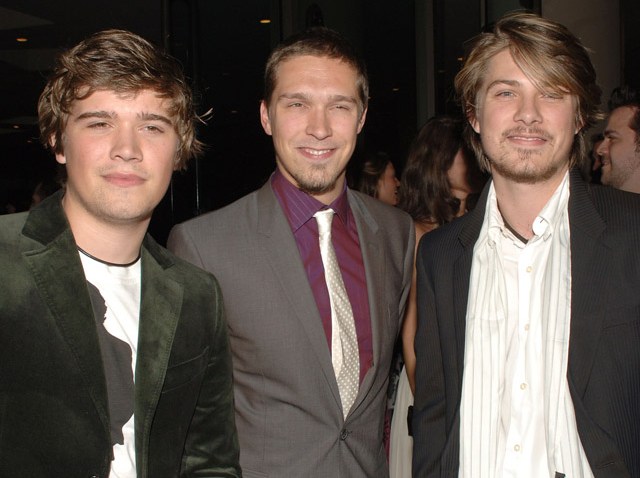 SITTING ON A PARK BENCH: He is the man behind one of the great classic rock songs of all time, and Friday, Ian Anderson of Jethro Tull will bring his voice and his flute to the Warner Theatre in Torrington. The song is Aqualung of course, but we didn't have to tell you that, because if we did have to tell you that, it would make us feel very old. The show begins at 8 p.m. Tickets are $45-$75.
D-LIST LAUGHS: She has always been proud about her status as a semi-celebrity, and Kathy Griffin has carried that honor with great sense of humor. She's sharing that humor Friday night at the MGM Grand Theater at Foxwoods. Tickets for the 8 p.m. show are $35-$55.
YOU KNOW YOU WANT TO SING ALONG: Yes, they have been out of the spotlight for a long time, but Hanson had one of the catchiest pop hits of all time. Mmmm-Bop (admit you know it by heart), topped the charts in the mid-90s, but the brothers have been making music ever since. Some of them are married, and even have kids of their own, but they're on tour and making a stop at the Oakdale Theatre in Wallingford Saturday night. Tickets are $28.50. The show starts at 7:30 p.m.
IF YOU HAD $1,000,000: Thank goodness you won't need that much to check out Barenaked Ladies in Bridgeport. The band rocked the 90s with hits like "The Old Apartment", "One Week", "Brian Wilson" and the aforementioned "If I had $1,000,000". Saturday they take the stage at the Klein Memorial Auditorium at 7 p.m. Tickets are $50-$70.
BACK IN BLACK: Lewis Black, that is. The comedian is well known for his angry rants and for his appearances on The Daily Show with Jon Stewart. He's bringing his unique style of comedy to the Oakdale Theatre in Wallingford Sunday. Tickets for the 8 p.m. show are $57.60-$69.50.