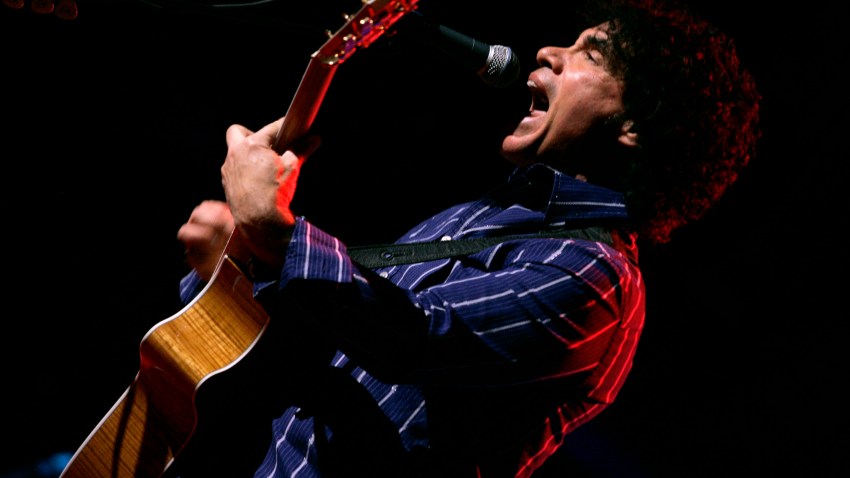 STANDING UP: It's all about finding the funny in diversity. Head to the Lyman Center at SCSU to check out the Stand up for Diversity College Comedy Tour. The tour is sponsored by NBC (SHAMELESS PLUG, SHAMELESS PLUG!! WATCH OUTSOURCED THURSDAY NIGHT!!), and showcases comedians from all different backgrounds. This is the seventh year of the tour, which has launched a number of comics to new milestones. Tonight, you can check out the three finalists, Mal Hall, Erik Rivera and Hari Kondabolu. Tickets for the show are $10. The laughs get underway at 8 p.m.
SUPERGROUP: It's going to be a very full stage at the Fairfield Theatre Company at Stageone tonight. John Oates, of the legendary rock duo Hall & Oates, will be joined onstage by Eliot Lewis, Brian Dunne, Christine Tambakis, Ira Stone, Rob Aries, Jerry Vigorito and Rob Fried to form Band Together. The rock and soul concert will help benefit CT Challenge as they build their new cancer survivorship facility in Fairfield. Tickets are $29. The show starts at 7:30 p.m.
VIDEO KILLED THE RADIO STAR: Get a taste of the blues tonight as old meets new at Mohegan. Bronze Radio Return will take the stage at the Wolf Den. The love of old blues records bound the band together, who attribute their sound to the music that came long before they did. Discovered by producer Doug Derryberry (who has worked with Bruce Hornsby and Ben Folds Five), the band works to modernize some of the best in traditional American music. Their free concert starts at 7 p.m.