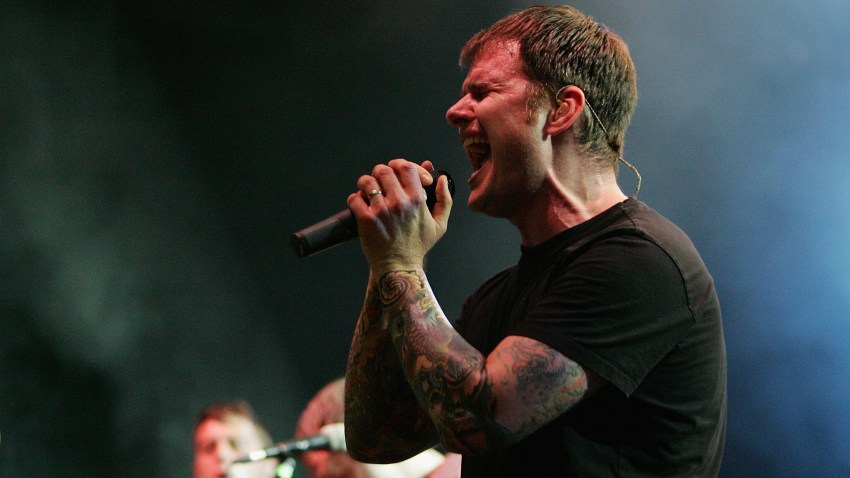 DROP-KICKED TO THE CURB: We're just one week away from St. Patrick's day, so why don't we start an unofficial WYDT countdown to the big day? From here on out, you'll be able to find an event that in some way celebrates the holiday, the Irish, Guinness, the color green or drinking in general. We start our countdown off with a bang. Head to Wallingford tonight to see the quintessential Boston band (besides Aerosmith and, you know, Boston). Celtic rockers The Dropkick Murphys are playing at the Oakdale. From their Red Sox Anthem, "Tessie" to the omnipresent hit "Shipping Up to Boston," the Murphys have become a New England institution. This is your chance to see the band's famous St. Patrick's Day show, without having to fight for tickets in Boston. Tickets are $29.50. 7:30pm.
SOUNDS BETTER THAN IT TASTES: We continue the Celtic theme with Toronto-based rockers (we can't stop saying rockers), Enter the Haggis. The band is celebrating St. Patrick's Day all month long (including tonight luckily) as they tour in support of their new release, "Live at the Real Room." The band is making a stop at the Main Pub in Manchester. Enjoy songs about everything from going down with the ship, gas prices, the toll of war and toasting the departed. Tickets are $12. 9pm.
THANKS MOM: From exploding diapers, to bringing kids to school and all those life-changing events, she's always there. Tonight, it's all about Mom at Hartford Stage. "Motherhood Out Loud" is a show that celebrates all the extraordinary experiences that all moms share. The show pays tribute to step-moms, to single moms, immigrant moms, grandmothers, new moms and empty nesters. The show runs through March 21st, and there are shows today at 2pm and 7pm. Click here for ticket info.