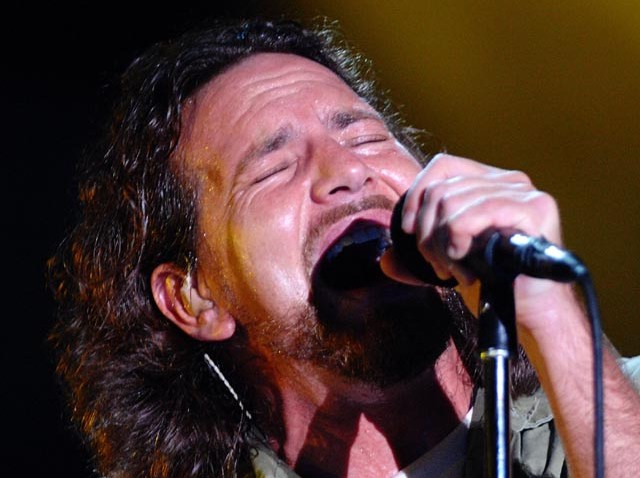 WENT DOWN YONDER: He's one of the biggest country music stars of all time. This weekend, get your chance to see Alan Jackson live and in person. With more than 50-million albums sold over the course of his career, there's no question about Jackson's place in music lore (he's even got a star on the Hollywood Walk of Fame). Friday night, he's commemorating the release of his 16th album, "Freight Train," with a tour stop at Mohegan Sun Arena. Tickets are $55-$75. The music begins at 7 p.m.
JUDGE NOT: You know her and love her from her judging job on American Idol (OK, you at least know her). But did you know Kara DioGuardi has a music career of her own that puts her up on stage? The singer/songwriter/hit-maker will perform her brand of pop music Friday night at the Mohegan Sun Wolf Den. The show is free, and gets underway at 8 p.m.
YOU MIGHT BE: Sure, he's known for his redneck jokes, but blue collar comedy king Jeff Foxworthy is much more than a one-trick pony. He's starred in his own TV series, hosts his own quiz show (even if it is for 5th graders) and, of course, has brought audiences to their knees on the Blue Collar Comedy Tour (and accompanying TV show and movie). Check out the funny-man's humorous observations on family life and human nature Friday night at the MGM Grand at Foxwoods. Tickets for the show are $50-$80. Get ready to laugh starting at 8 p.m.
ALL ABOUT THE TUNES: Friday night, local music will be given a voice. Head to Chester and the Leif Nillson Spring Street Studio for the Bring Our Music Back Concert. The concert is a prelude, a tease if you will, for the B.O.M.B. Fest event on May 30th at the Durham Fairgrounds. Both events are designed to provide local talent a shared stage, voice and venue with national recording artists. Friday's line-up includes The Side Doors with Matt Gyrong, Todd Shrager and Mike Conklin; Raine and Saywhat?. Tickets are $25 and include liquid and solid refreshments. The concert will keep you dancing from 7 p.m.-10 p.m.
THE SUPERS: Iron Man is the number one movie at the box office. X-Men, Spiderman, Batman and Superman are all major successes in the booming comic book entertainment sci-fi genre. This weekend, embrace your inner comic book fan at the ComiConn Comic Book and SciFi Convention in North Haven. The event Saturday, at the Holiday Inn (there's a joke in there somewhere) will give fans the chance to meet dozens of comic writers and artists, shop for comics and collectibles and, our personal favorite, be greeted by Star Wars fans in full costume. There will be a costume contest, a Star Wars Trivia Contest and even meet Ray Hassett (who's IMDB page lists him as "Other Rebel Officer" from Empire Strikes Back). Admission is $10 (proceeds will be donated to the Tommy Fund for Childhood Cancer). The Convention runs from 10 a.m.-7 p.m.
MOOKIE BLAYLOCK: Not much we need to tell you about this one. Pearl Jam is in town Saturday night. Seriously, is there any need to talk about their resume? Anyway, the Seattle-grunge survivors are taking the stage at the XL Center in Hartford as they tour in support of their latest effort, "Backspacer." tickets are $69. (In case we're a little too hip for our own good, Mookie Blaylock was the band's original name). Band of Horses kicks off the entertainment at 7:30 p.m.
CHANNELING SARAH JESSICA: While Sex and The City is still a favorite among women all over the globe (including Dubai apparently), the woman behind the phenomenon is coming to Connecticut. Candace Bushnell, the bestselling author of Sex and The City, Lipstick Jungle, One Fifth Avenue, 4 Blondes, and Trading Up, will be at the Hickory Stick Bookshop in Washington Depot Saturday, to sign copies of her latest book, the Carrie Diaries. The book is the coming-of-age story of one of the most iconic pop-culture characters of our generation. The book signing starts at 4 p.m.
CUE THE EERIE MUSIC: Looking to look into the beyond? Head to Foxwoods Sunday night to check out celebrity clairvoyant Sylvia Browne. Browne will be on hand at the Fox Theater to promote PSYCHIC: My Life in Two Worlds. It's the first book in her series, "The Sylvia Browne Collection." Clever title right? Of course it's not just a talk about books, you could get a chance to get your psychic questions answered. VIP tickets are $95, which guarantee Browne will call on you. Or you can just shell out $50-$60 for general tickets. The fun begins at 7 p.m.