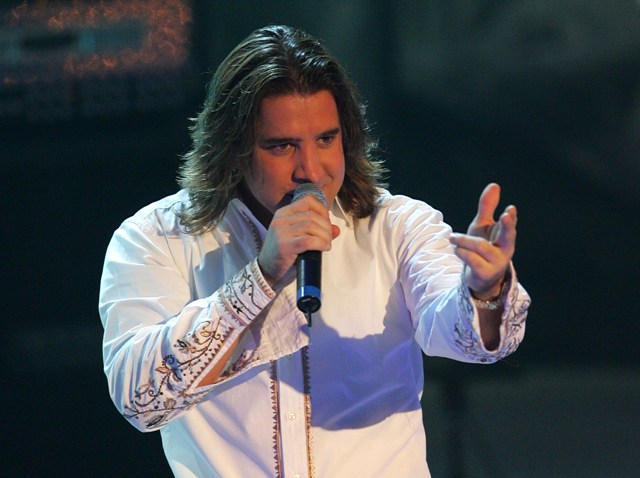 GRAND FINALE: For the past few weeks, we've been pumping up the Hartford Jazz Society's Monday Night Jazz Series. Tonight, we come full circle with the final evening of the series. Head to Bushnell Park to check out the New Directions Jazz Ensemble. Also performing tonight will be Greg Osby. And the jam continues after the show at Black-eyed Sally's. The show starts at 8 p.m.
LADY'S NIGHT: Hailing from New York City, Ingrid Michaelson is making the quick jaunt from the Big Apple to the Elm City. The indie-pop artist will appear at Toad's Place, featuring songs from her latest effort, "Everybody." Tickets for the 8:30 p.m. show are $20.
ARMS WIDE OPEN: You might not realize it, but Creed is one of the biggest bands in music history, with album sales rivaling those of the Beatles and Michael Jackson. The band hit hard times a few years ago and members went their separate ways, but they reunited in 2009 for their long-awaited Full Circle tour. Now they're on the road again with "The 20-10 Tour." You can check them out tonight at Mohegan Sun with special guests Skillet and Theft. The show starts at 7:30 p.m. Here's the best part: tickets for the show are $20 and $10 to take a stand against rising ticket costs (hence the 20-10 tour).
LOOK IN MY EYES, WHAT DO YOU SEE? They're responsible for one of the single coolest songs of all time (sure that's an opinion, but tell us we're wrong, we dare you). Tonight at Infinity Hall in Norfolk, you can check out Living Colour, live and in living color. Back in the late '80s, they stormed the music scene with "Cult of Personality," off their Vivid album. While they've never reached those heights again, the band has kept on rocking (with a stint on VH1 mixed in for lead singer Corey Glover). Tonight's show starts at 8 p.m., with tickets costing $40, $45 and $60.