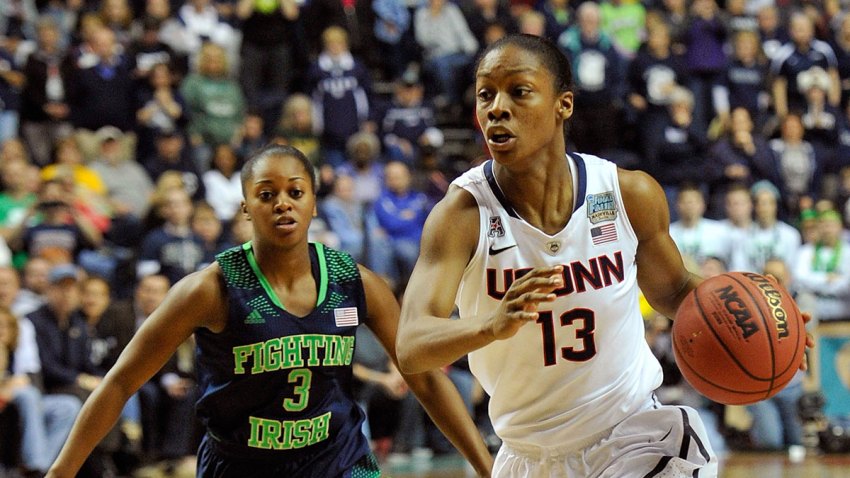 Back in May, UConn announced that junior guard Brianna Banks was leaving the program.

"I decided to transfer because I feel like I need a fresh start somewhere closer to home," Banks said at the time in a statement released by the university. "I really appreciate all that my teammates, coaches, and the university have done for me and I will miss everyone at UConn dearly."

That fresh start will take place at Penn St.
Banks announced on Twitter Friday that she's headed to University Park, Pennsylvania. Due to NCAA rules, Banks, who played high school basketball in Georgia, will have to sit out the 2014-15 season before using her final year of eligibility.

During her three years in Storrs, Banks appeared in 90 games and averaged 14 minutes, 4.4 points, 1.4 rebounds.

According to SNY.com's Carl Adamac, Banks faced Penn St. three times during her Huskies' career. Last Nov. she scored two points and added two assists; on Dec. 6, 2012, she had 10 points, and March 6, 2012 she scored two points.

The Nittany Lions are coming off a 24-8 record last season that ended in a regional semifinal loss to Stanford.

"Brianna showed great heart during her time with us, whether it was on the floor or during the rehab process," coach Geno Auriemma said in May. "I wish Brianna nothing but the best in the future."