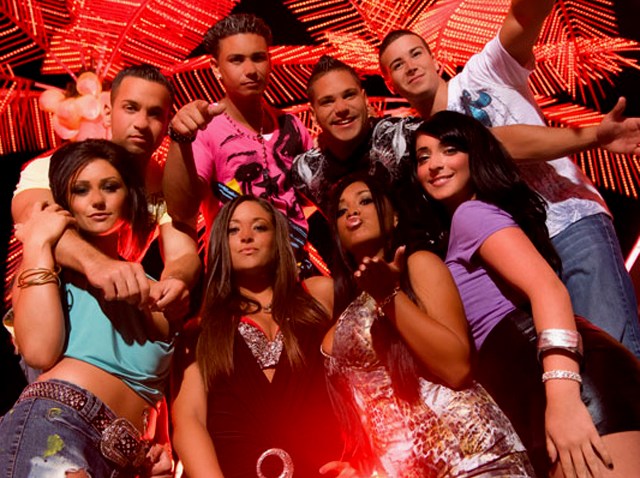 Jenni Farley -- JWoww from MTV's new hit reality TV show Jersey Shore - is adding the vavoom to the vroom. She'll be hanging out at the Connecticut Expo Center from 8 to 10 p.m. during the 51st annual Frank Maratta's Auto and Cycle Show.
he graphic designer and club promoter from Franklin Square, New York has become quite the entrepreneur. Since her popularity on the show skyrocketed, she has created her own Web site and is promoting her own clothing line, including her signature plunging necklines.
Mike "The Situation" Sorrentino, is heading our way on Jan. 28, and he'll be at Static in New Haven, no doubt showing off his "Situation."
The reality stars will be heading back to the shore for a season two and they will be raking in $10,000 per episode, it was announced on the Today Show Monday morning.
The auto show runs Friday Feb. 5 from 5 p.m. to 11 p.m. and Saturday from 10 a.m. to 10 p.m. On Sunday, Feb. 7 it's open from 10 a.m. to 4 p.m. Admission is $15 for adults, $7.50 for kids 8-12 and children 7 and under get in free.