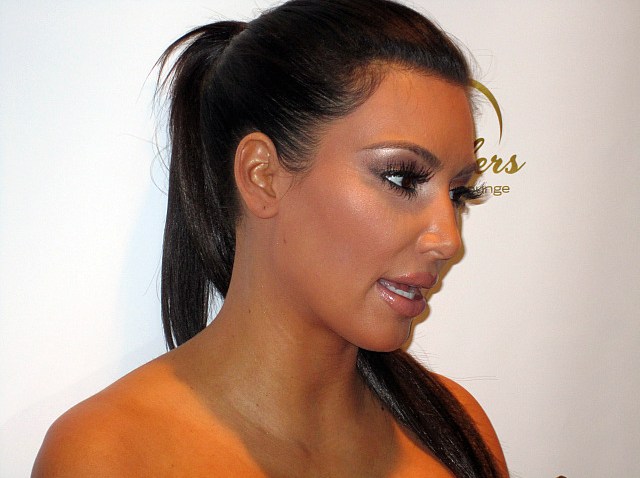 Kim Kardashian is known for her high-fashion, West-Coast socialite lifestyle, so the last place you might expect to find her is at a bowling alley.
But that's exactly where she was Saturday night. Kardashian walked the red carpet at the grand opening of the High Rollers bowling alley and club at Foxwoods.
"I can't remember the last time I bowled," Kardashian told the Hartford Courant on the red carpet.
The star of the reality show "Keeping Up With The Kardashians" made her way into the multi-million dollar upscale High Rollers, met with some VIPs and then bowled a few frames, sans bowling shoes. She stuck with her high heels instead.
Kardashian hung around for a couple of hours before heading back to New York City, where she and her sisters just opened a new clothing store.